Best Refrigerator Pickles Recipe: Healthy Smart Kids in the Kitchen!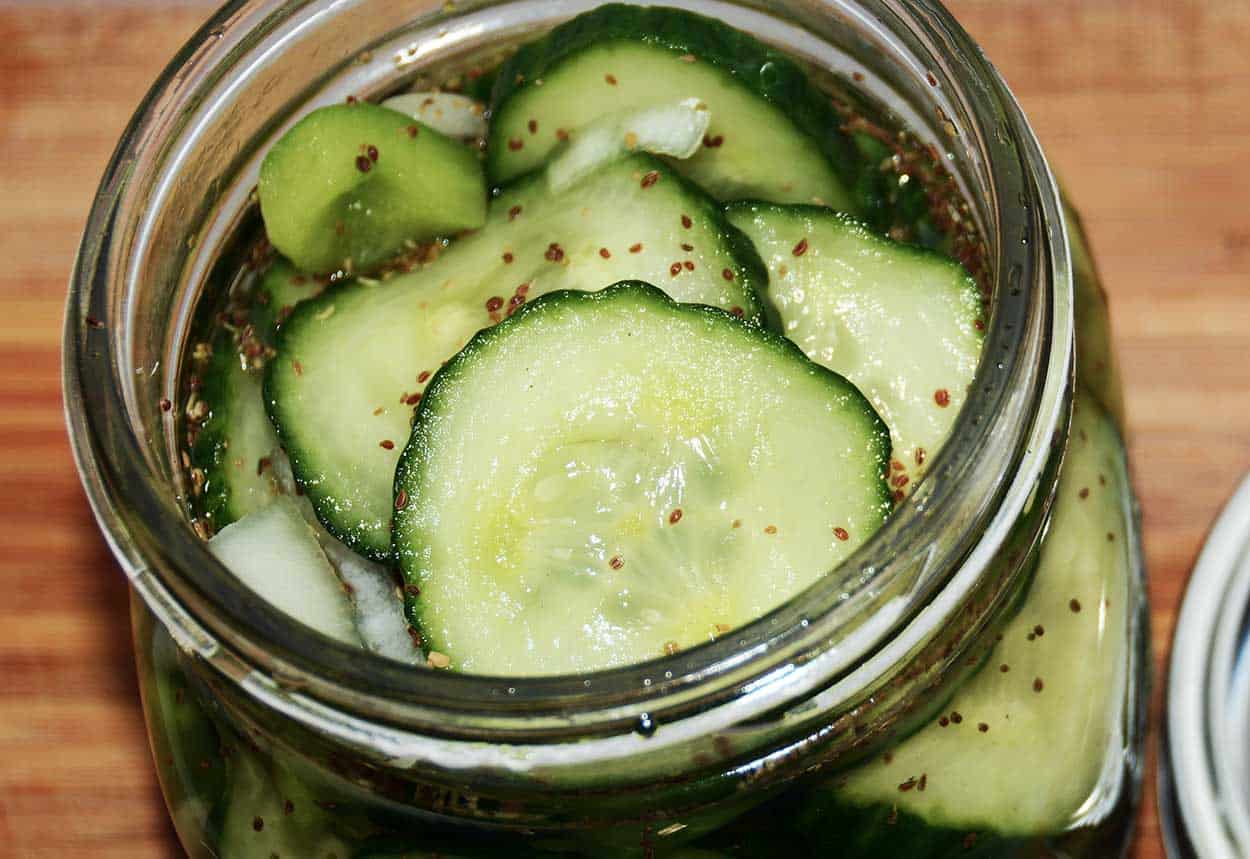 Author:
Sharlene Habermeyer
7 cups cucumbers (approximately 3 large Japanese or English cucumbers)
1 ¼ tsp. salt
1 cup chopped green pepper
1 cup sliced brown onion
1 cup white vinegar
1 ½ cups sugar
1 Tablespoon celery seed
Thinly slice the cucumbers. Do NOT peel them!
Mix cucumber slices with salt.
Let stand for 2 hours
Drain
Chop the green pepper
Thinly slice the brown onion
Add the green pepper and onion to the cucumbers
Combine vinegar, sugar, and celery seed. Pour over all.
Pack into canning jars
Refrigerate—let them sit in the refrigerator at least 1 day before eating.
They will keep in the refrigerator for several months.
Recipe by
Good Parenting Brighter Children
at https://goodparentingbrighterchildren.com/refrigerator-pickles-recipe/