Best Breakfast Yogurt Recipe: Healthy Smart Kids in the Kitchen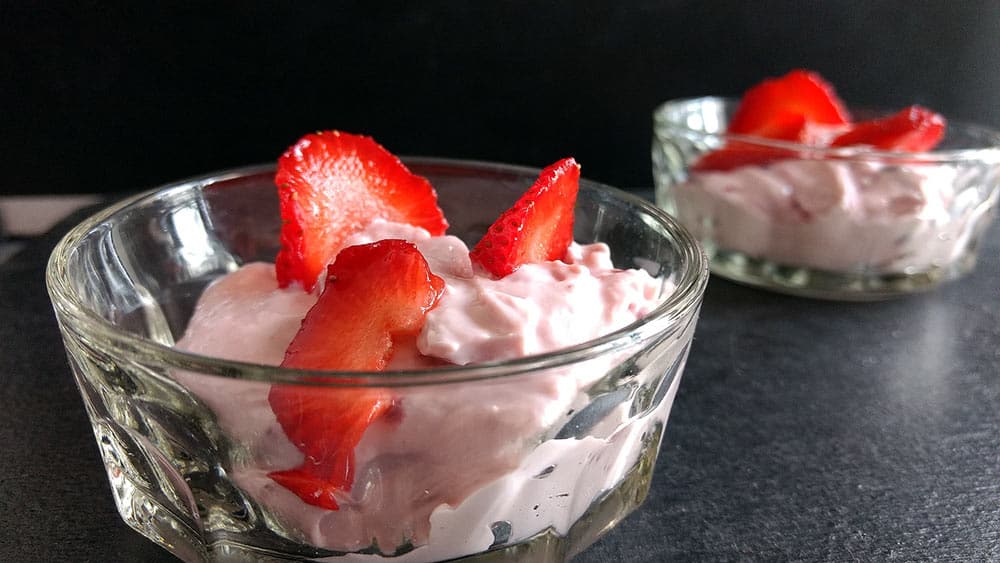 Author:
Good Parenting Brighter Children
2-3 cups of your favorite PLAIN whole-fat yogurt
A combination of fresh fruit: strawberries, blackberries, raspberries, peaches, blueberries
Optional: crushed nuts, seeds, or granola
In a blender, coarsely chop 2 cups strawberries or other fruits
Add 2-3 cups of yogurt
Pulse the mixture until blended. Be careful with this step. You want the yogurt to have a nice thick consistency, but if you blend it to death, you will end up with a very soupy mixture. Another option is mixing the fruit and yogurt in a bowl by hand.
Spoon into bowls
Sprinkle the other fruits on top: blackberries, raspberries, peaches, and blueberries. If you want, you can also sprinkle granola on top or nuts and seeds.
Try Mountain High, Dannon, or Stonybrook Farms yogurt. You can also add some of the thicker Greek yogurts like Fage. Your child's brain is 90% fat and yogurt provides a good fat for your brain so purchase whole-fat yogurt only.
Recipe by
Good Parenting Brighter Children
at https://goodparentingbrighterchildren.com/breakfast-yogurt/