Best Chocolate Chip Cookies Ever at High Altitude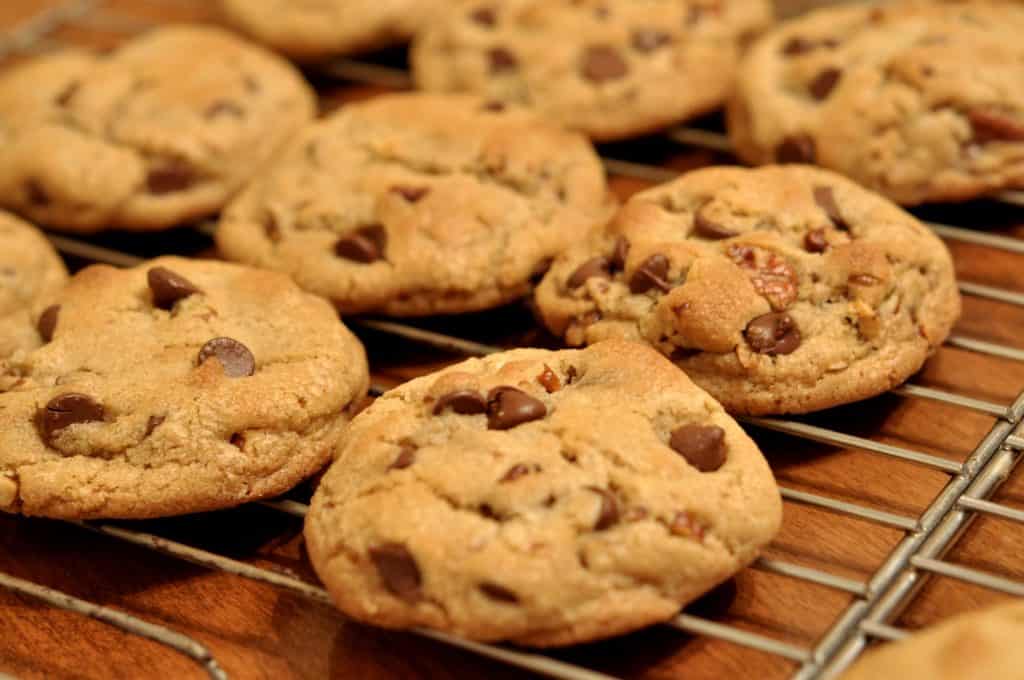 Author:
Sharlene Habermeyer
Cuisine:
Chocolate Chip Cookies at High Altitude
1 Cup Butter—can be at room temperature
¾ Cup white granulated sugar
¾ Cup brown sugar (packed)
2 eggs, room temperature
2 teaspoons vanilla
1 tsp water (see note below)
1 ½ teaspoon salt (this is more than most recipes call for, but it tastes right)
1 ½ teaspoon baking soda (I played around with the soda and this is the perfect amount)
3 Cups All Purpose Flour (use the brand, Wheat Montana (Walmart)—it's organic)
2 cups Chocolate Chips
Optional: 1 cup walnuts
Mix together the white and brown sugars
Add the butter and beat until incorporated
Blend in the eggs and vanilla.
Mix together the flour, salt, and baking soda
Add to the butter/sugar mixture
Mix well but do not overbeat
Add the chocolate chips and nuts (nuts are optional)
Form into balls about the size of a large walnut
Place on an un-greased cookie sheet.
Bake at 400 degrees for 9-10 minutes.