Layered Valentine Finger Jell-O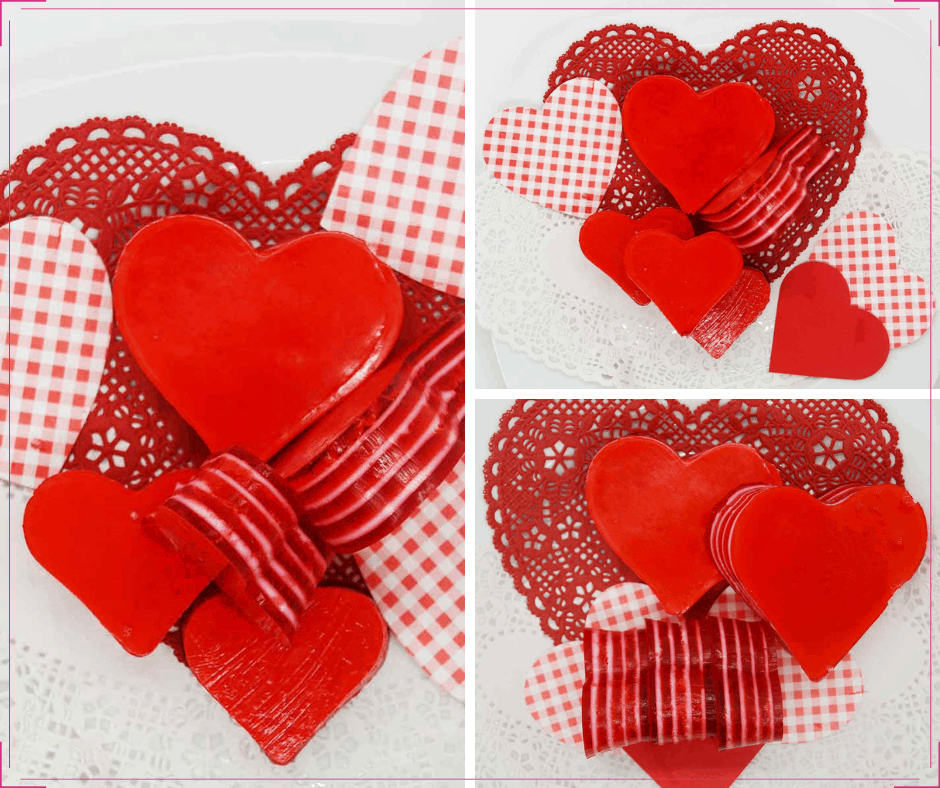 Author:
Sharlene Habermeyer
5 boxes of Jell-O (3 oz.) For this project, we used 5 boxes of Strawberry Jell-O
7 packages Knox gelatin
1 can sweetened condensed milk
Boiling water
Lightly grease a 9x13" pan
Dissolve 2 envelopes of gelatin with 1 cup boiling water in a glass dish. Drizzle in 1 can of sweetened condensed milk. Set aside in a warm place (oven at 200 degrees) so that it does not set-up. You will be using ½ cup of this mixture between the colored Jell-O layers
Take one package of Jell-O, one envelope of gelatin, and one cup boiling water; mix until dissolved.
Pour the dissolved Jell-O into the 9x13" pan. Refrigerate 10 minutes or until sticky to the touch
Remove from fridge and pour ½ cup of the sweetened condensed milk mixture over the Jell-O. Refrigerate for 10 minutes or until sticky to the touch
Repeat with another red Jell-O layer; then a white sweetened condensed milk layer
Continue this process until you have used up all the 5 packages of Jell-O and the sweetened condensed milk layer for a total of 9 layers. The last layer will be a colored Jell-O layer
Refrigerate until firm
Using Valentine heart cookie cutters, press into the Jell-O to make beautiful layered Valentine hearts!