Boursin Cheese Quiche: Healthy Smart Kids in the Kitchen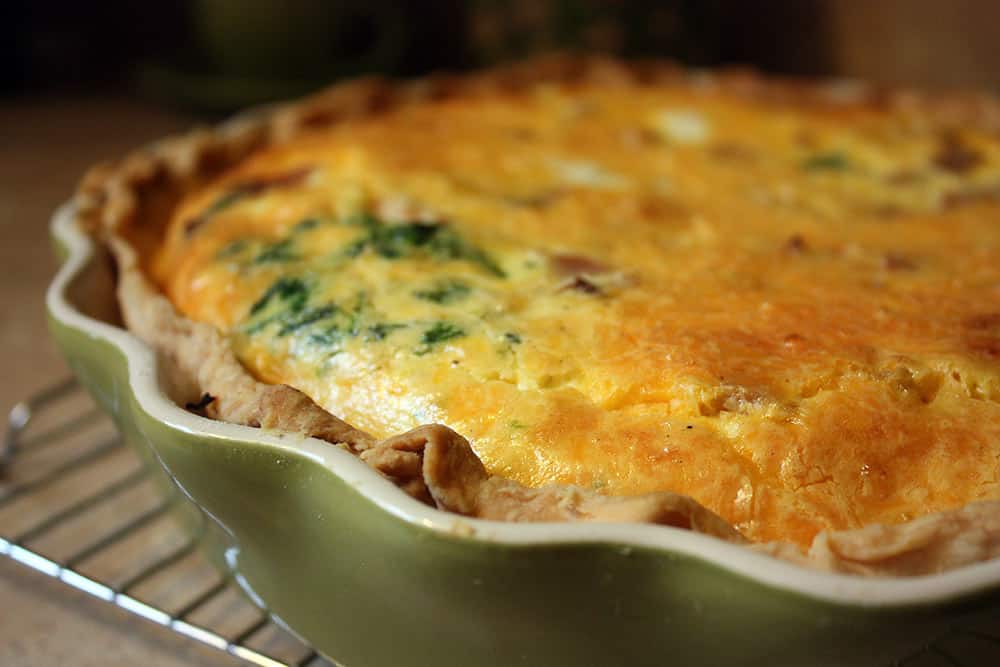 Author:
Sharlene Habermeyer
Pre-baked pie shell (to fit a 9-10-inch quiche dish)
1 cup shredded Swiss cheese
¼ cup chopped green onions (scallions)
¼ cup chopped black olives
1 small tomato, seeded and diced
3 eggs
½ cup whipping cream
1 (5 oz) package Boursin Spice Cheese (I get mine at Costco)
Preheat oven to 375 degrees
Sprinkle ¾ cup Swiss cheese on the bottom of the pie shell
Sprinkle green onions, black olives, and tomato over Swiss cheese
In a medium bowl, mix the eggs, cream, and Boursin cheese with a fork. The end result will be lumpy, but it won't affect the final result.
Pour mixture over the vegetables
Sprinkle with remaining ¼ cup Swiss cheese
Bake on the bottom shelf of the oven for 35 minutes until puffed and golden brown
Let stand for 5 minutes before serving.
Cut into wedges
Makes 6-8 servings
If you are near a Costco, they carry Boursin cheese. It comes in a 3-package container with different varieties. I've used all the kinds in this recipe and they taste divine!
Recipe by
Good Parenting Brighter Children
at https://goodparentingbrighterchildren.com/award-winning-quiche-recipe/