Christmas Stovetop Potpourri to Make With Your Kids!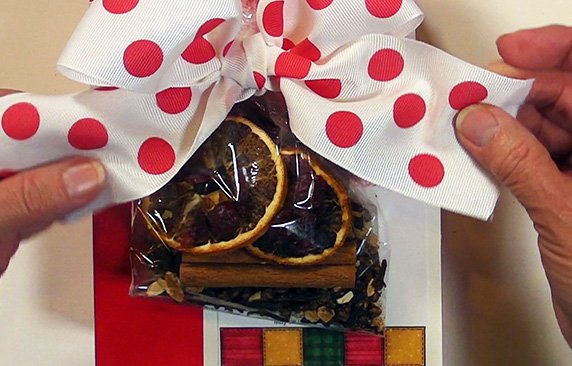 Author:
Sharlene Habermeyer
Recipe type:
Christmas Stovetop Potpourri
2 T whole cloves
3 Bay Leaf
3 Cinnamon Sticks
2 T dried lemon peel (1/4 inch diced)
2 T dried cranberries
½ fresh lemon, cut in quarters
½ fresh orange, cut in quarters
You can also add dried oranges to the bag (it looks pretty)
Combine all the ingredients in a 2-quart pot
Add 4 cups water.
Bring to a boil.
Lower heat and let simmer. Add water as necessary.
When ready, turn off and let cool
When cool, put the potpourri into a plastic container; cover; refrigerate and use another day. It will keep for at least 1 month.
Recipe by
Good Parenting Brighter Children
at https://goodparentingbrighterchildren.com/stovetop-potpourri/