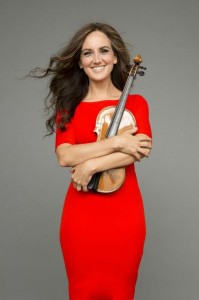 Stop and think for a minute about a recording artist(s) that you absolutely love because their music has totally and completely enveloped your being while simultaneously inspiring and uplifting you. More than likely, there are several on your list.
For me, one of those musicians is a Grammy-nominated artist, Jenny Oaks Baker—one of America's most accomplished classical violinists and a musician who is making a difference! She has performed all over the world, and her album, Wish Upon a Star: A Tribute to the Music of Walt Disney earned a nomination for the fifty-fourth Grammy Awards for Best Pop Instrumental Album.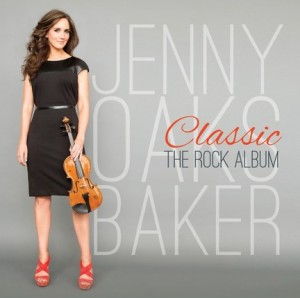 On April 1, 2014, Baker launched her 12th music album: Classic: The Rock Album. Simply put, it is an amazing classical take on various classic rock hits. It is arranged by Emmy-award winning composer, Kurt Bestor and features violin and orchestra. The album includes favorites such as "Pinball Wizard," "Scarborough Fair," "Sweet Child of Mine," "Yesterday," "Stairway to Heaven," "You are So Beautiful," and many others. A favorite—Kashmir—is beautifully mixed with "Presto" from Vivaldi's Four Seasons.
I'm sure you are familiar with many of these melodies—they are stunningly beautiful and Bestor's arrangements and Baker's expertise on the violin come together to create a passionate duet of soul-searching sound.
If you are looking for an album that will introduce you and your children to classically arranged music featuring beloved epic hits—look no further—this is a must!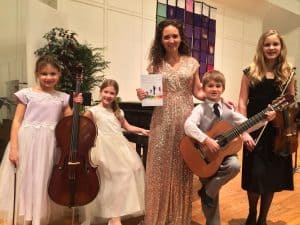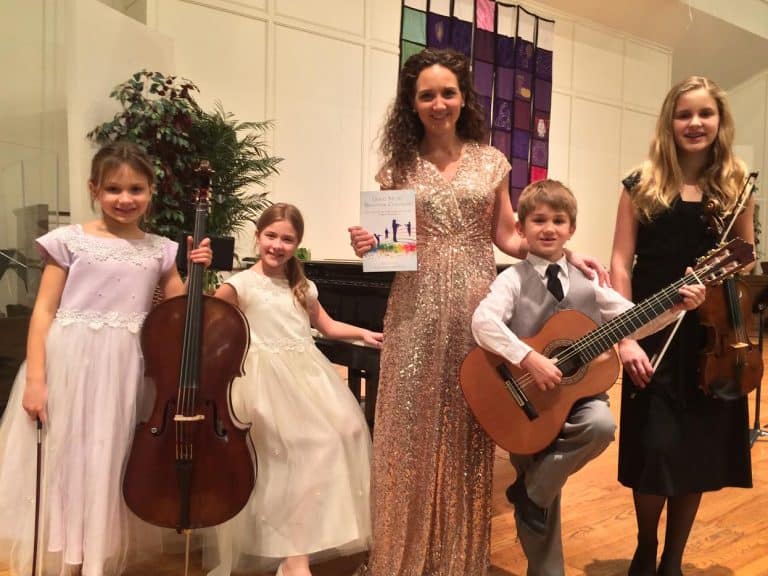 Along with being an accomplished musician who is influencing millions with her musical interpretation, Jenny Oaks Baker is a dedicated mother of four very talented musical children, which I will be featuring on a later blog. In this regard, she stands in a category by herself—a talented violinist but also dedicated to building the musical talents of all her children.
You will find more information about Baker and her family in my book, Good Music Brighter Children.
You can purchase Classic: The Rock Album at Amazon.