This may contain affiliate links meaning that at no cost to you, I will receive a small commission only if you purchase using my link (thank you for your support!).
Welcome to my Resource Section!
I hope you will have fun going through this list.
The focus of my blog is to educate parents. I want to give you ideas about different activities you can do with your kids such as reading books, listening to music, playing games and toys, having traditions and more that will build your children's brains and make them smarter (and emotionally stable).
Included are some of the books, toys, games, and music our family loved and enjoyed for many years. They all build the brain in some way: spatially, linguistically, kinesthetically, mathematically, musically, interpersonally or even the naturalist (based on the Theory of Multiple Intelligences).
If I listed every book, toy, game, and music CD that my kids loved and used, this section would be enormous! So, I'm including our favorites. You can click on each item and they will take you to Amazon.
Book List
I'm an avid reader. I pretty much read a book-a-week. When our kids were growing up, I read to them every day starting when they were in utero and finishing when they left for college. I'm a grandmother now, so I continue to purchase books and read books to my grandchildren.
A note about the book list: if you are reading daily to your children, they will be ready for chapter books by the time they are 6. Your children can read these books on their own, (once they learn to read), but I would HIGHLY suggest that you continue to read aloud to your kids. It's an important bonding experience and a great tradition and something they will always remember.
Music List
We listened to music every day: in the morning to help them stay on task, during homework to help them concentrate, while they played, and every evening as they were going to sleep. Some of the CDs are no longer available, but I still listed them in case you find them someplace else.
Toy List
Kids need toys. Period. However, I like toys that build the brain and stimulate learning in some way. We had lots of different toys for our kids that were fun and brain-building. If you are a grandparent, fill a room with toys just for the grandkids.
Game List
We had a game night every week where we played all sorts of board games—I've included our favorites that build the brain and increase spatial intelligence. There is only ONE video game I suggest. If you've read any of my blogs, you know that I feel very strongly about parents carefully monitoring the amount of time their kids spend on tech devices.
We've Experienced Every Item!
I have used, played, read or listened to every single item listed. Because of that, I feel I can confidently recommend them to you and your family.
This is a partial list, I will continue to add as time goes on.
They are categorized into the following areas:
Book for Young Children (birth to age 7 or 8)
Books for Children up to Age 12
Books for Tweens & Teens (ages 8 and above)
Books for Parents
Music CDs for Kids of All Ages
Brain-Building Toys
Brain-Building Games for Tweens & Teens
Miscellaneous
Let's Get Started…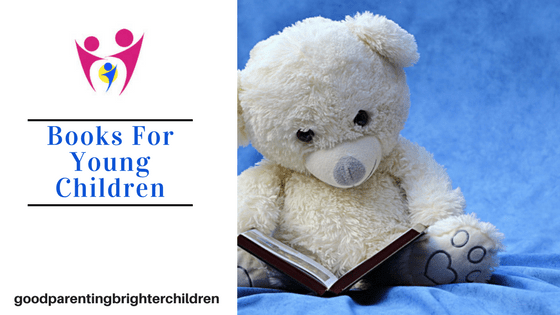 Books for Young Children (birth to age 6 or 7)
Brown Bear, Brown Bear by Bill Martin, Jr. A wonderful book to teach colors and animals—fabulous, colorful illustrations. At the back of the book are all the illustrations—call each animal and see if your child can point to each on correctly and say the color of the animal.
Polar Bear, Polar Bear What do you Hear? by Bill Martin, Jr.—another great Martin book that teaches the sounds animals make
Drummer Hoff by Ed Emberly. This is my grandkids favorite! A fun, sing-song rhyme that your kids will love—teaches sequencing to a rhyme.
Goodnight Moon by Margaret Wise Brown. The best book ever! Purchase more than one copy—your kids will devour this book. Point out the mouse on each page, notice how the clock changes time on each page and how the colors getter darker on each page as night falls
The Runaway Bunny by Margaret Wise Brown. Another favorite by Brown. This one is about a little bunny that is going to run away and how Mother Rabbit devises a plan to get her bunny back each time.
Alexander and the Terrible, Horrible, No Good, Very Bad Day by Judith Viorst. If your child is having a bad day—read this book to him/her. It will help them to realize that we all wake up to days where nothing goes right!
The Biggest Bear by Lynd Ward. This is a classic book and all the illustrations are in sepia tones. It is about a boy and a bear he finds in the woods; about their tight-knit friendship and having to give back to nature what belongs in nature. My sons still talk about this book being one of their favorites!
Corduroy by Don Freeman. If your children believe that their stuffed animals are actually real—they will love this book. It's about a stuffed teddy bear, Corduroy and the little girl who buys him. Charming! Other books by Freeman that are equally wonderful are: Dandelion, Mop Top, Beady Bear and Norman the Doorman.
Curious George by H.A. Rey. Definitely my all-time favorite book for kids. I first heard this book when I went to the library for story time and again when I was in kindergarten. I was hooked! And have since read and reread all the Curious George books to both my kids and grandkids. This little monkey has stood the test of time to delight millions of young children with his funny antics and mischievous deeds!
If You Give a Mouse a Cookie by Laura Numeroff. This book has delighted children since its publication in 1985. A tale that comes full circle as a mouse wants a cookie and one thing leads to the next. Make your reading interactive—bake some cookies with your kids/grandkids after reading this book.
Heckedy Peg by Audrey Wood. I love fairy tales and read them to my sons every day. This is a delightful fairy tale that will keep your kids on the edge of their seats. A determined mother outwits the wicked witch, Heckedy Peg in order to save her children. Another amazing book by Audrey Wood is: "Elbert's Bad Word."—if you have kids that slip and say a bad word—read this book—another Audrey Wood classic!
The Silver Pony by Lynd Ward. This is a charming wordless book. Every child needs to have in their possession at least one wordless book to allow them to create the story and build their vocabulary. About a little boy that takes a fanciful journey on a winged pony to all parts of the world. Fun and adventurous!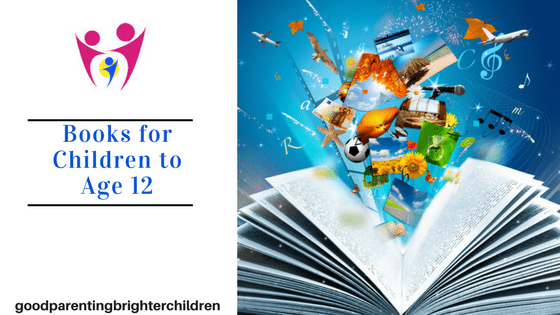 Books for Children to Age 12
Tintin in Tibet by Herge. This is a series of sophisticated "comic" books. Tintin has been in print over 50 years, translated into 22 languages and written up in The Times of London and The New York Times. It's a classic! He's a boy detective who travels all over the world in pursuit of thieves and smugglers. These types of comic books actually build a child's vocabulary with more than 8,000 words and 700 pictures. My kids grew to love these, but you need to explain to them how to read a comic book. Don't read this aloud to any more than 2 children at a time.
Among the Dolls by William Sleator. If you have girls, they will find this book fascinating and…scary! A girl gets a dollhouse for her birthday and is drawn into the dollhouse and tormented by the dolls she mistreated the day before.
The Half-a-Moon Inn by Paul Fleischman. If Among the Dolls scares your daughters, this one will scare your sons! This was a family favorite. I was reading this on vacation and we came to our destination right at the end of the book. The boys wouldn't move until I finished it! It was out of print but is thankfully back in print! A story about a deaf-mute boy that gets stranded in a snowstorm and kidnapped by the wicked proprietress of the Half-a-Moon Inn. White-knuckle reading!
Help! I'm a Prisoner in the Library by Eth Clifford. I love any books that have to do with libraries—even if it means getting locked into a spooky library after dark—it's still the best place on earth! Two sisters are told to stay in the car while their father goes to look for gas. But, they go into the library to use the bathroom. That when the adventure begins! They get locked in this empty stone library and when the lights go out, they hear ominous voices and dreadful moans. This will keep your children's attention until the last page!
The Iron Giant: A Story In Five Nights by Ted Hughes. This book is a cross between science fiction, fantasy, and fairy tale. It's all about an invincible iron giant that stalks the land. But now there is a worse threat to mankind…an alien creature…that forces the giant to fight for his life. Another suspenseful page-turner.
Little House on the Prairie by Laura Ingalls Wilder. I loved this series growing up. I read them over and over again and imagined myself as a cross between perfect Mary and adventurous Laura. They are about the true adventures of Laura's family as they live on the wild frontier.
Soup by Robert Newton Peck. If the Laura Ingalls Wilder series is a favorite amongst girls, the Soup series is a favorite amongst boys. Two Vermont boys in rural 1930s know every way to get into trouble…and they do! Your kids will love this series—check them all out.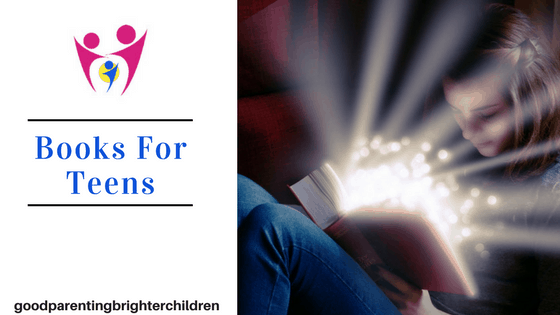 Books for Tweens & Teens: (ages 8-above)
If you read to your kids daily, I would read these books to your child at age 8 and above
Stone Fox by John R. Gardiner. This is a riveting tale based on a Rocky Mountain legend of a 10-year-old boy who is determined to save his grandfather's farm with the help of his beloved dog. It centers around a bobsled race with the figure of Stone Fox as the favorite to win. This book is packed with action, emotion, and loyalty. Read it as a family with a box of Kleenex close by.
James and the Giant Peach by Roald Dahl. A classic tale told in fairy tale fashion of James Trotter whose parents are killed by a wild rhinoceros. Forced to live with his mean aunts, he feels consigned to a dreadful life. Then something magical happens: a giant peach begins to grow in the backyard. Inside the peach James finds a collection of captivating creatures and they all embark on an exciting adventure. I'm a great fan of all of Roald Dahl's books—make them some of your family favorites: Matilda, The Twits, Charlie and the Chocolate Factory, etc,
The Lion, the Witch and the Wardrobe by C.S. Lewis. Lewis is a master storyteller and whets the appetite for more delicious stories! This is the tale of four children who find a mysterious wardrobe that takes them to the land of Narnia. A land filled with witches, princes, princesses, heroes, heroines and mythical animal friends. There are many great lessons that can be learned in the pages of The Narnia series.
Hatchet by Gary Paulsen. This is a book about survival and kids who don't like to read will love this book! And, to make it even more exciting, make certain you read it aloud together as a family. This is the story of a 13-year old boy who spends 54 days in the wilderness learning to survive with only a hatchet.
Toliver's Secret by Esther Wood Brady. We read this as a family when my oldest son was 10. The setting is in America during the Revolutionary War. Ellen Toliver is asked by her grandfather to dress up as a boy and carry a secret message through British lines. Complications arise and each chapter is a heart-stopping crisis. When you read this to your kids, explain some of the facts behind the Revolutionary War. We ended up liking this book so much, that we read it several times.
The Wolves of Willoughby Chase by Joan Aiken. This is white-knuckle reading! It takes place on an English estate surrounded by hungry wolves and two young girls are left in the care of a wicked governess. There is action on every page with secret passageways, and flights through the snow in the middle of the night. I would wait to read this to an older child—at least 13 years old.
Hailstones and Halibut Bones by Mary O'Neill. My best friend in high school gave me this book as a present for my 16th birthday. But, it can definitely be read to younger children. It is a delightful book written in rhythm about colors painted in images of velvet-soft grayness of a pussy willow and the orange flash of a fiery fox and my favorite: "white is marshmallow and vanilla ice cream and the part you can't remember in a dream."  I have an original copy, but it has since been updated with gorgeous colorful illustrations. A fun way to read poetry!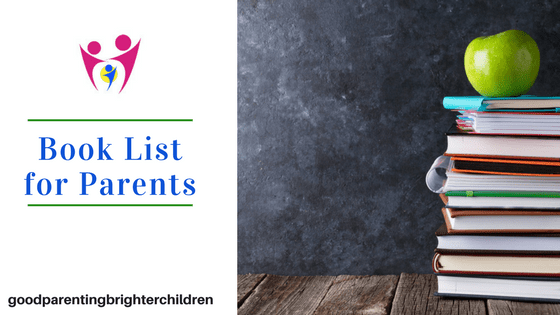 Books for Parents
These are books to inspire you to be a better, more involved parent so that your kids turn out to be amazing adults!
The New Read-Aloud Handbook by Jim Trelease. I first read this book in 1979 and it became my bible and my go-to book for finding the best books to read to my children. This is a "must" read for every household—and read it every year to remind yourself how important it is to read aloud to your kids!
Smart Moves by Carla Hannaford, Ph.D. "Movement is an indispensable part of learning," says Hannaford. This was back in 1995 and today educators realize just how important movement is for kids and learning. This is an excellent book to help you to understand why you want your kids moving as opposed to sitting in front of the television or mindlessly playing video games. If you want smart kids who can problem-solve and think—they need to move. A must-read for every parent!
How Children Succeed by Paul Tough. My son actually gave me this book several years ago and it quickly became a favorite. Tough argues that the qualities that kids need to succeed have to do with character qualities—and not intellect. Qualities such as perseverance, curiosity, conscientiousness, optimism, and self-control. He illustrates each point with research and stories and uncovers ways parents can help their children best by focusing on what matters most.
The Plug-In Drug by Marie Winn. This book has been around since 1977 and focuses on what the over-use of television does to your kids' brains. However, I think an even greater problem is children playing non-stop video games (see The Shallows: What The Internet is Doing to Our Brains by Nicholas Carr for what happens when our kids' overuse technology). The statistics she cites have gotten worse as kids go from one tech device to another. This is a growing problem that parents need to control unless they want to raise angry, comatose kids!
Lighting Their Fires by Rafe Esquith. I met Mr. Esquith in 2014 when my husband and I went to visit his fourth-grade class production of Shakespeare's Cymbeline at Hobart Elementary school in Los Angeles. I had read his earlier book, Teach Like Your Hair's on Fire, and was impressed with the dedication he gave to his students. He is out to change lives and change them forever. As parents, we can learn from his example how best to support our kids in school so they can maximize their potential. Read both of his books—you won't be able to put them down!
The Element by Ken Robinson, Ph.D. I think every parent wants their child to reach their potential. In this book, Robinson talks about passion and how finding your passion changes everything. He talks about creativity and innovation; how to find it and how to harness it in our own lives and in the lives of our children. He has also given a TED talk—
The Tipping Point by Malcolm Gladwell. I loved this book and all his other books that came after this one. Every time I read a book, I think about how it can help me as a mother and how I can take the principles learned in the book to help my children. Even though this book illustrates in amazing stories the principles behind social epidemics, it's a wonderful book to help a parent understand that the little things we do for our kids can make a BIG difference in who they become and how they turn out. A great read!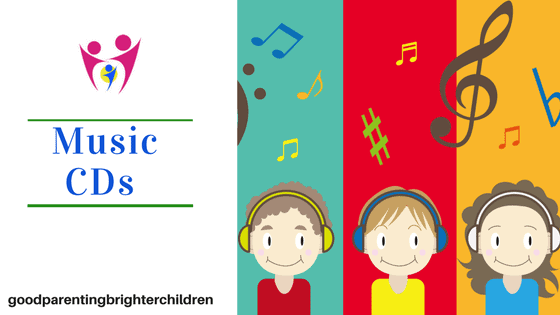 Favorite Music CDs 
I have a lot of CDs. And I played them every day for my kids. When they woke up in the morning, I played marching music to keep their minds focused on getting ready for school. When they did their homework, I had specific classical music that I played that helped them concentrate on their studies. When they played in the house, I played fun types of music and when they went to bed at night I played CDs about the lives of composers and their music. Here are a few of our favorite CDs:
Baby Dance: A Toddler's Jump on the Classics. A great CD to play when your kids are in the house playing. It's full of snappy, fun classical music
Listen, Learn and Grow. A wonderful CD to stimulate and inspire little toddlers and babies. A great CD playing the beautiful music of the great Classical composers.
The Alphabet Operetta by Mindy Manley Little. Mindy is a friend and an amazing singer. In this CD, she is teaching kids the letters of the alphabet in the style of opera, blues, and jazz. Your kids will love it and will want to sing along. It was one of our kids' favorites!
Peter and the Wolf Narrated by Melissa Joan Hart. There are many versions and narrations of Peter and the Wolf. This is one that will delight your children. Melissa Joan Hart does an excellent job as narrator of this classic story with all the original music of Prokofiev!
Mozart's Magnificent Voyage. These musical series are the best! They tell an enchanting story while weaving the music of the great classical composers. The series also includes: Beethoven Lives Upstairs, Mr. Bach Comes to Call, Vivaldi's Ring of Mystery and more. Play this for your kids when they are going to bed. They are not easy to find anymore which is a tragedy because they are so amazing–try the Amazon link I've provided and other sources.
An Introduction to the Classics. This series includes all the stories of the great Baroque, Classical, Romantic and Twentieth Century composers. Each includes music of the composer as well as the stories behind these great men and women. I originally purchased this series when they were only available as cassettes. But, our kids loved them and I was thrilled when they came out as CDs. Play them for your kids at night when they're going to bed
Bibbidi Bobbidi Bach. This CD plays favorite Disney songs in the style of the great Classical composers. Also includes Heigh-Ho Mozart! Fun and entertaining!
Mozart TV. Favorite TV tunes in the style of the great Classical composers.
My Favorite Opera for Children by Pavarotti. These CDs are a wonderful introduction for your kids to the world of opera. Fabulous!
Classics for Children. (Boston Pops with Arthur Fiedler)  This is the best CD! It has "Carnival of the Animals," "The Young Person's Guide to the Orchestra," Grieg's Peer Gynt Suite and more. Fabulous narration by Hugh Downs
Classical Zoo: Carnival of the Animals (with Itzhak Perlman). The narrator of Carnival of the Animals. Another great CD that includes Carnival of the Animals with new verses by Bruce Adolphe
Mozart for Your Mind. This has the piece of music that the scientists at the University of California at Irvine conducted to show that the music of Mozart can increase IQ. It has several selections of Mozart's music. A great CD!
The Pachelbel Canon with Ocean Sounds. Have trouble falling asleep at night? This is the perfect CD to help! The combination of ocean sounds and Pachelbel Canon in D is just what the doctor ordered. Beautiful and soothing.
"Weird Al" Yankovic: Peter and the Wolf. Okay, this CD is not available, but if you ever find it—grab it quick! It is hilarious! Weird Al tells the story of Peter and the Wolf and The Carnival of the Animals—with a twist! This was one of our kids' favorite CDs—even when they were teens. It's very funny—like when Peter's grandfather goes to Los Angeles and becomes a rock star. As I said—there are a lot of hilarious twists and turns.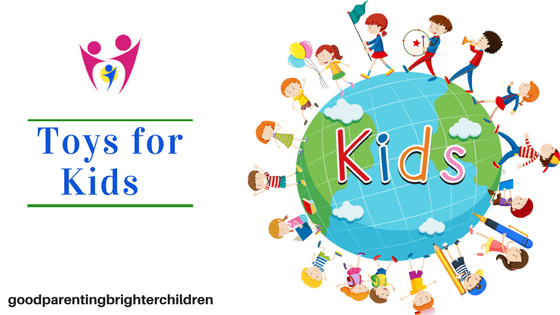 Brain-Building toys
These toys are not only fun, they are brain-builders as well. I wrote a blog all about these. For more detailed information, you can access the blog here.
KidSource Musical Hop Skipper. This toy makes a pretty cool playmate on a day when your child is alone. But it can also be played with a friend. The electronic base has 2 telescoping poles that rotate at 3 different speeds for jumping to a rhythm. The different speeds allow you to adjust the skipper to gradually go faster. This works similar to old-fashioned jump rope.
Boomwhackers. Boomwhackers are eight musically tuned percussion tubes. To play, each person holds one or two of these tubes and whacks them against his arm, thigh, or any hard surface to produce a sound. The harder the surface, the brighter the sound will be. The tubes are various lengths and will produce various tones.
Perplexus Rookie. Perplexus is a plexiglass ball and inside is 22 feet worth of challenging twists, turns, and obstacles. If you think it is easy to master the challenge of the crazy, fun world of the Perplexus ball—think again. You have to flip, twist, and spin to move the ball along the numbered path.
Ankle Skipper. It helps with coordination, timing and gross motor skills. It also helps to organize the brain which is foundational for learning. As a result, your child will be able to focus and concentrate better.
Infinite Loop. Infinite Loop is great for coordination and hand-eye movement. It also helps with visual tracking when you use the figure 8. Anything that helps with tracking is going to help your child with reading. Reading requires hand-eye movement, tracking, and coordination.
Magna-Tiles. Playing with Magna-Tiles helps to build the visual/spatial areas of the brain. Because they are putting together shapes, your child will develop patterning, shape recognition, building, and fine motor skills.
Hoppity Ball. This toy helps with balance and brain organization. When babies crawl, that crawling movement helps to organize the brain. The up-and-down movement of this ball also helps to organize the brain for better learning.
Neon Dart-Ball-Game. The game develops hand-eye coordination—an important movement for reading.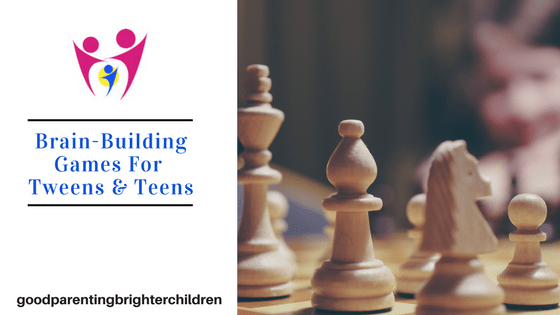 Brain-Building Games for Tweens & Teens
I wrote a blog about games for tweens and teens. You can access it here to read about these games in detail.
We played some of these games and others are games my kids now play with their families. All build the brain, develop thinking and strategizing skills and are just plain fun. Enjoy!
Settlers of Catan. Do you want your teen to understand economics while having fun? This is the game to play. There are several versions of this game, and all of them require production, trading, and building. The goal is to build cities, settlements, roads and to collect development cards.
Hive. Hive is considered a board game, except there is no board. As each player adds pieces, the board is created. Hive comes with an excellent rulebook and explains all the different things each piece can/can't do.
Coup (The Dystopian Universe). This is considered one of the "Resistance" games because Coup is all about deception and political intrigue. The government is run for profit by the "royal class" of multinational CEOs. Most people live lives of poverty and desperation while the upper class lives, "high on the hog."
Dominion: 2nd Edition. Dominion is one of the deck-building games meaning that all the players start with the same 10 cards in their play deck. Players can buy additional cards throughout the game (bigger decks give you more play options).
Blokus. Blokus Board Game received a Mensa award for promoting healthy brain activity. The goal of this game is for the players to fit all of their pieces onto the board. As they place a piece, it cannot lie adjacent to the other player's pieces. But it must be placed touching at least one corner of their pieces already on the board. The player who gets rid of all of their tiles first is the winner.
Codenames. Codenames is a family game for 4-8 players. There are two rival spymasters who know the identity of 25 agents. Their teammates know the agents only by their codenames. Each team tries to make contact with all their agents first and win the game.
Stratego. This is a classic game of battlefield strategy that has been around for over 50 years. Think of war and what it takes to fight the enemy using troops, spies, and infiltrators. You want to be the person to "capture the flag" and win the game.
SET. SET is one of the most awarded games of all time. It has a ton of educational value; teachers love the game and it is used in classrooms around the world. It can be played solo or with several other players.
Spontuneous®. If you have ever heard a word that "triggered" a song in your mind, then you are Spontuneous®. This is "America's Hottest New Party Game." It's fun, fast, and spices up any get-together. And, it's one of the few games where kids, teens, adults and even grandparents can join in the fun as it sparks conversations and memories of music.
The Legend of Zelda: Breath of the Wild. Each player is exploring the wilds of Hyrule; climbing towers, mountain peaks and braving the wilderness. They battle enemies, wild beasts and gather ingredients for food and elixirs for the journey. Players discover 100 Shrines of Trials and solve puzzles inside that include physics, harnessing the power of nature, (including electricity, wind, and fire), and thinking outside the box.
Qwirkle. Develops spatial recognition, planning, and problem-solving skills. Thirty-six color-symbol combinations. A great game that even young kids enjoy.
Speed Sports Stacking Cups. These are incredible for developing hand-eye coordination, quick reflexes, spatial awareness. They are loads of fun and there are even competitions your child can enter as they become more proficient. See my blog for a video demonstration of these.