Inside: Science is all around us—inside our bodies, under a sink, and inside a car. Here are 20 science books and 4 ways to introduce easy science for kids and make their world come alive!
Easy Science for Kids
As a parent, do you enjoy science? Do your kids enjoy science? Is their science program in school interesting, creative and challenging? Do you help your kids love science by:
visiting science museums
reading science books
discovering science in your backyard & neighborhoods
engaging in simple science experiments?
Science is all around us—in nature, in our cells, under a sink, and inside the earth. It's important for kids to know and understand that the world is science and learning about it will enrich their lives and build their brains. Based on the Theory of Multiple Intelligences, kids who love science fall under spatial intelligence–people who are exceptional problem-solvers.
One powerful way to get kids initially interested in science is by reading them a variety of science books. Books that will whet their curiosity for what makes this world tick!
4-Steps to Help Kids Love Science
Try this simple 4-step formula to help your kids begin to love and embrace the amazing world of science.
Read science books together with your kids
Ask questions about what you read
Ponder, meditate and think about your answers
Discover real meaning through hands-on exploration in your yard, neighborhood, park, museums, kitchen cupboards and more.
If you want this formula to work–you've got to do it WITH your kids. Kids want company–YOUR company. They need you to pave the way for them to become interested
Below is a brief synopsis of 11 books about different aspects of science to read to your kids and teens. They will help you open up the fascinating world of science to them. Included at the end is an additional list of 8 more science books.
Easy Science for Kids: 4 Steps for Hands-On Science 
After reading the books listed below—the next step is doing something hands-on. For instance:
Take your kids to a science museum—an aviary, dinosaur museum, aquarium, curiosity museum, etc. to broaden their experience.
Talk about science around the dinner table, on the way to school, or on your way to the grocery store.
Create science in your kitchen and let your kids bake and cook, or grow a garden; take care of animals; explore nature, or learn about the science of electricity, etc.
Do science projects together
Point out to your kids that our world is one big science project!
Find Science Underneath the Toilet Seat & in Your Yard
I'll never forget what my daughter-in-law Tiffany did to help her kids to have a love of science. She first read her kids' fun books about science, but to make it more "real" she purchased some Petri dishes and swabs and had the kids swab the inside of the toilets in the house and put their "findings" in the Petri dishes.  The kids watched the bacteria grow in the dishes. They loved it and learned you don't have to go very far to find science–it can be under the toilet seat!
When our oldest son was in the 7th grade and had to do a science project, the whole family got involved. He wanted to grow plants. My husband gave him an idea–zap some of the plant seeds with radiation and see how they grow in comparison to the seeds that were not irradiated.
To irradiate the seeds–we needed to find a safe radiation source. We took him to the California Institute of Technology in Pasadena, California. A friend worked there and allowed our son to help as he irradiated the seeds on a Caesium-137 radiation source.
The "proof" was in the pudding–he tried growing the irradiated seeds along with the other seeds and they barely grew.
From this hands-on experience, Jason learned:
about growing plants
what radiation is
all about radiation sources
how too much radiation destroys growth, etc.
Reading books about science is a great beginning. But to make it lasting, kids need hands-on experiences.
Here are some science books to get your family started on their way to loving science!
Easy Science for Kids: Book about Science in Nature

This is a great book about science found in nature.
Wilson Bentley grew up in Vermont and his most favorite season of the year was winter. He loved the snow and considered the tiny ice crystals we call "snowflakes," as living miracles. His goal was to photograph snowflakes (a feat considering how quickly they melt) so that others could see the wonder and enchantment of these tiny flakes of snow.
He did find a way to photograph snowflakes and discovered two important truths: no two snowflakes are alike (just like no two people are alike) and each snowflake is incredibly beautiful.
The book tells an enchanting story of Wilson Bentley and shows some of his many photographs of snowflakes. It also demonstrates the persistence Bentley showed in bringing these photographs to fruition but also the passion he had for a wonder of nature!
Snowflake Bentley won the 1999 Caldecott Medal. Read this to your children and if you live in a part of the country where it snows—make certain you take your kids out in the cold and discover your own snowflakes! Afterward, make snowflakes from paper

This book is a song (sung by the Byrds) based on Bible verses which illustrate there is a season for everything. Included on the CD is the original music by Pete Seeger, The Byrds version of the tune and notes from Seeger about writing the song. One of the highlights of this book is the gorgeous illustrations.
When reading this book to your children, ask them the following questions:
What are the 4 seasons of the earth?
How does each season change the landscape of the earth?
What happens to animals during each season? How do they prepare for each season?
What are the pros and cons of each season?
Discover fun facts about the natural world in the company of the Berenstain Bears and their friend, Professor Actual Factual, the foremost bear scientist of his time! This treasury of knowledge includes a complete almanac of the seasons and intriguing information about animals, plants, insects, and fish — plus fun for the whole family with simple science projects. (Amazon description)
Easy Science for Kids: Science Books about Animals
This book was first published in 1919 and was written by, William Long, the famous American naturalist who was the first person to study how animals in the wild talk and communicate with each other. His findings were based on years of detailed field observations.
The book explores the phenomenon of vocal, silent, and motionless communication among animals. From crow talk to instant herd communication, William Long theorizes that animals are much more intelligent than we have ever considered. This book contains many examples of animal behavior that defy explanation.
This is a fun book for kids, but if your teens want a book about animals and how they feel emotions, one of my favorites is: When Elephants Weep: The Emotional Lives of Animals by Jeffrey Masson
When you were growing up, did you have an ant farm? They are fascinating to teach kids how ants show amazing teamwork skills as they live and work building colonies and cities.
Did you ever wonder where an ant goes when it disappears into an anthill? Underneath the hill, there are miles of tunnels and hundreds of rooms! With simple, easy-to-understand words and colorful illustrations, Arthur Dorros explains the life of a harvester ant and he shows how to build ant farms with your kids.
Note: This is a Stage 2 Let's-Read-and-Find-Out, which means the book explores more challenging concepts for children in the primary grades. Let's-Read-And-Find-Out is the winner of the American Association for the Advancement of Science/Subaru Science Books & Films Prize for Outstanding Science Series.
This book also supports the Next Generation Science Standards.
Easy Science for Kids: Books About the Science of Music
This book is loaded with science projects you and your kids can do at home.
Make a hip-hoppin' java jive bass out of an old coffee can. Put on your homemade tuxedo and conduct your own orchestra. Those are just some of the fun projects and activities you'll enjoy as you discover the mysteries and melodies behind the science of music and sound.
Learn how sounds are made, and how we hear them. Find out how your favorite instruments actually make music. You can even create your own electronic music studio.
Step-by-step instructions and illustrations guide you through dozens of projects and experiments. From a French horn made from a shower hose to a xylophone made from an egg carton and some household wrenches, Rubber-Band Banjos and a Java Jive Bass makes you part of the coolest band in town! (Amazon description)
Easy Science for Kids: Books About the Science of Food
Tony likes to cook. Tiny likes to read. And both twins like to eat . . . POPCORN!
So while Tiny cooks it, Tony reads about it:
what popcorn is
how it's stored and prepared,
legends and stories about it
its history in Europe and North America
what makes certain corn pop
why isn't every kind of corn classified as "popcorn?"
A favorite since its original release in 1978, this new edition features a revised text– updated with new information and vetted for accuracy by a Native American expert.
You and your kids will learn everything you need to know about this favorite snack food and the science and history to boot! Two great recipes are included.
This is one of my favorite books and an amazing resource for kids who want to discover science in the kitchen. Your kids will become experts on interesting kitchen science phenomenon such as:
Why freezing ruins the texture of meat
Why new potatoes are best for salad
Why onions make you cry
Why baking powder leavens
Why if you don't hard boil an egg correctly, the outer rim of the yolk turns green
The science behind making perfect sauces, custards, and souffles.
In the preface, Hillman states, "Find yourself a recipe, and you can cook one dish. Teach yourself the science of cooking, and you can cook creatively forever!"
Easy Science for Kids: Books About Science In Our Body
Arnold has swallowed the Magic School Bus! Now, instead of seeing an exhibit of the human body at a museum, the class is taking a look at Arnold's stomach, his intestines, his bloodstream, and more from the inside on this heart-stopping field trip. Brings our anatomy to a level that any kids would love to see and experience!
Easy Science for Kids: Science Books for Young Adults & Parents
This is an exceptional book about the beauty and intelligence of trees.
Are trees social beings? In this international bestseller, forester, and author Peter Wohlleben convincingly makes the case that, yes, the forest is a social network. He draws on groundbreaking scientific discoveries to describe how trees are like human families: tree parents live together with their children, communicate with them, support them as they grow, share nutrients with those who are sick or struggling, and even warn each other of impending dangers. Wohlleben also shares his deep love of woods and forests, explaining the amazing processes of life, death, and regeneration he has observed in his woodland.
This book will teach you things you never imagined about trees and your walk in the woods will never be the same again.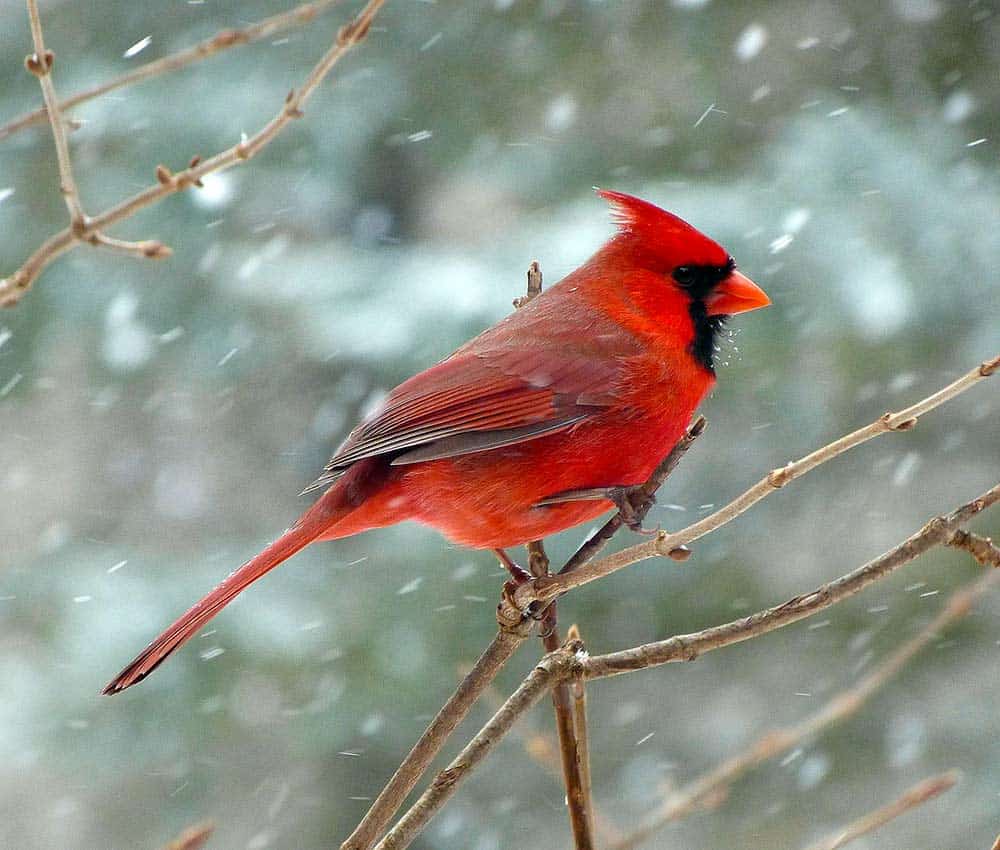 This is a book that your teens through adult children will love—especially if they're fascinated by birds.
Birds are astonishingly intelligent creatures. According to revolutionary new research, some birds rival primates and even humans in their remarkable forms of intelligence. Author Jennifer Ackerman explores the brilliance of birds as she travels the world to the cutting-edge frontiers of research.
Ackerman not only tells the story of the recently uncovered genius of birds but also delves deeply into the latest findings of the bird brain itself that are shifting our view of what it means to be intelligent. At once personal yet scientific, richly informative and beautifully written, The Genius of Birds celebrates the triumphs of these surprising and fiercely intelligent creatures.


Here is a list of additional science books for your younger kids and teens:
Books for Older Kids: Ages 12+ 
Note: The information on this blog is taken from, "Tidbits of Wisdom for Parents" video series found on my YouTube channel.  Access the 12-minute YouTube video here: Here are Some of the Most Amazing Science Activities for Kids
What science activities and books do you read to your children? Any favorites? Please comment in the section below.