Inside: If your kids love music and sports, they'll be inspired by these amazing athletes who also happen to be musicians—and talented ones, too.
Music and Sports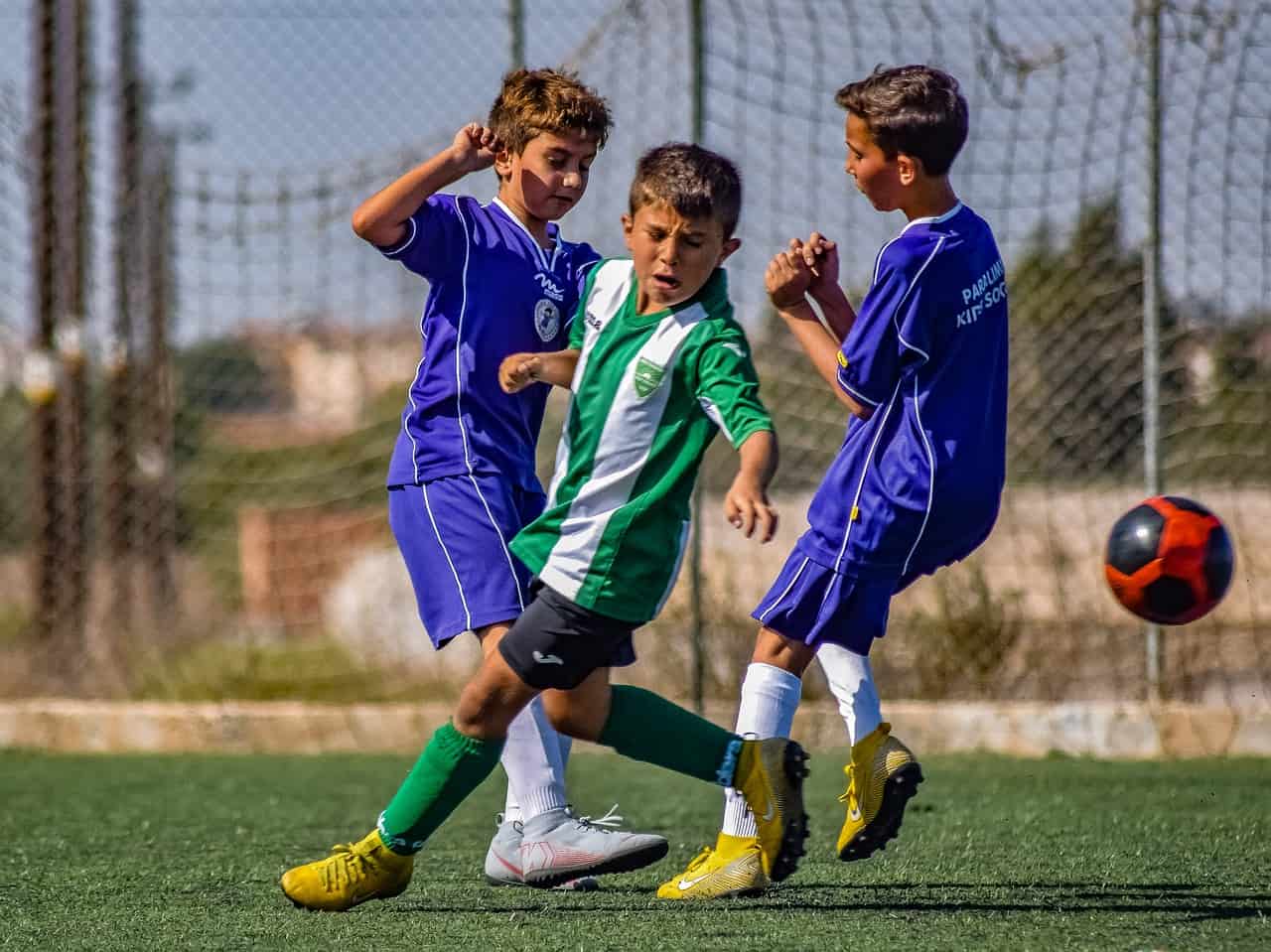 Do your children and teens love playing sports? What sports are their favorites? Do they enjoy watching their favorite teams play? Do your children also play a musical instrument? Is it tough to get them to practice?
If you want to get your kids playing and practicing a musical instrument, here's a secret…find out if their favorite sports figures ALSO play a musical instrument and which instrument. A lot of young impressionable children and teens want to copy-cat their favorite athletes–even if it means learning the same musical instrument the athlete plays.
Music and Sports: Striking Similarities
If your son or daughter is wavering about whether or not they want to continue learning a musical instrument, look for athletes that play an instrument and point out to your son or daughter the connections between music and sports such as:
Both take time, energy and consistent practice to become proficient.
Both involve teamwork and learning teamwork skills.
And both teach values such as discipline, responsibility, confidence, and problem-solving skills. All these can transfer to everything they pursue in life.
Both can be fun and provide an opportunity for social interaction.
Here are some professional male athletes who also happen to be pretty decent musicians. Maybe one of these athletes will inspire your children to practice their musical instrument with enthusiasm.
Baseball: Mike Piazza plays the drums
Basketball: Drew Gooden plays piano
Baseball: Nick Swisher plays guitar
NASCAR racer Carl Edward plays guitar
Baseball: Brandon Webb plays guitar
Football/Quarterback: Doug Flutie plays drums
Baseball: Barry Zito plays guitar
Hockey: Henrik Lundqvist plays guitar
Golf: John Daly plays guitar and vocals
Music and Sports
Here's a fun story to share with your kids. It's about an amazing soccer team that is filled with talented musicians…
Every four years the FIFA World Cup is played. Remember what happened in 2014?
In 2014 people throughout the world were glued to their TV sets watching the FIFA World Cup between Germany and Argentina–two amazingly talented teams. It was an exciting five weeks with Germany winning in a tense title match against Argentina. The only goal of the World Cup final was made in the 113th minute of the match with the final score: Germany 1, Argentina 0.
This was not a first-time win for Germany—they have won the World Cup three times previous.
There were some similarities between the players and music that came to mind when Germany took home the trophy:
#1: Athletes are Tough. So Are Musicians.
These German athletes were tough, strong, and didn't bend under pressure.
Learning to play a musical instrument also requires toughness and willingness to stick-to-the-task and not to bend when pressure sets in.
#2: Bodily-Kinesthetic and Music Ability: Both Forms of Intelligence
To be a player in the World Cup soccer requires you to be an outstanding athlete with a high level of bodily-kinesthetic ability which as you will discover below, is an intelligence.
If your child's goal is to play with some of the finest orchestras in the world, it takes a high level of music intelligence and ability.
 

Music and Sports: Bodily-Kinesthetic & Musical Intelligence
In my book, Good Music Brighter Children I discuss The Theory of Multiple Intelligences. This theory has been around for eons but in 1985 Dr. Howard Gardner of Harvard University wrote a book entitled, Frames of Mind where he categorized the hundreds of multiple intelligences into 9 categories:
Bodily/Kinesthetic
Musical
Linguistic
Spatial
Logical/Mathematical
Interpersonal
Intrapersonal
Naturalist
Existential
Gardner said if a child learns a musical instrument, all the other intelligence are developed simultaneously. If you want to read more about this amazing breakthrough theory, check out my blog here.
Clearly, every player on all sports teams, including the FIFA World Cup have Bodily-Kinesthetic intelligence. To develop this, they have given hours of work and effort to shine on the pitch. They are aware of their bodies. They have control of their movements. And they use their bodies like dancers on a stage or gymnasts on the mat.
If your children and teens are involved in the arts (music, dancing, visual arts, etc.) they will see the correlation between sports figures movements and how musicians in a marching band move, dancers on a stage move and artists, as they paint, draw or sculpt, move.
And both learning a musical instrument and learning to play a sport–increase a child's intelligence.
Athletes Play Musical Instruments: Ultimate Soccer Rocker Team
The 2014 soccer players have been called the "Ultimate Soccer Rocker Team," by Michael Leonard of News Lifestyle. Why? Because of their love and involvement with music.  Rather than the classical repertoire, they jive to the beat of groups such as The Rolling Stones, Nirvana, The Who, Jimi Hendrix, Bob Dylan, Slipknot, Mastodon, and Five Finger Death Punch.
Many are musicians themselves and their instrument of choice is the guitar. For example:
Sweden's Jonas Olsson is a guitarist and fervent music fan
USA's Alexi Lalas sings and plays guitar in his band, Gypsies
Ex-Croatia defender Slaven Bilic plays guitar (his favorite is a red G

ibson Explorer) and is a member of Rawbau, a Croatian rock group.

England's left-back Leighton Baines loves his acoustic guitar (which he brought to his Rio hotel)
Brasil's Sandro Raniere Guimarães Cordiro plays guitar
Argentina's Lionel Messi plays guitar and his favorite band is Oasis (he is also considered to be the most gifted soccer player in the world).
And last, Edson Arantes do Nascimento, better known as Pele is a guitarist.
Maybe there is something to be said of exercising both fingers and feet. It seems to keep the world's soccer teams playing in perfect harmony.
So, what would Bach, Beethoven, Handel, and all the other talented German musicians say about Germany's win? No doubt, along with everyone else, they would be dancing and singing in the streets. And I think they would have collaborated in composing a piece of music to honor these gifted athletes. Music with no holds barred and all the bells and whistles blowing—a glorious anthem—a song of praise and honor for a job well done!
It seems that sports and music really do have something in common. If your kids are dragging their feet when learning to play a musical instrument, hopefully, they'll be inspired by their favorite athlete–who just may also be a musician!   
Are your children involved in both music and sports? Did one of their favorite sports figures (who was also a musician) inspire them to become involved with music? Please comment in the section below


Want to remember this post? Post, "A Double Sure Win: "How Music and Sports Inspire Kids," to your favorite Pinterest Board!