Inside: Parabens may seem to be a safe preservative, but they're not. Paraben dangers are real. Here are 7 scary things to consider about the dangers of parabens.
Paraben Dangers: Why Parabens? 
Note: This blog post is one of the "Tidbits of Wisdom for Parents" YouTube video series. To access the 9-minute video synopsis of, "Why are Parabens Bad? Here Are 7 Scary Reasons You Need to Know," click here 
If you're wondering why I'm talking about parabens on a parenting blog—the reason is simple. Good Parenting Brighter Children encompasses 6 areas of what it takes to raise "brighter children." One of the six areas is nutrition. Why? Because good nutrition for children equals smarter and healthier kids, teens and adults.
Nutrition includes wellness of every kind—not only what we put in our bodies but also what we put on our bodies. Have you ever asked yourself, "is everything we put on our bodies safe for us and our children?" "Are there things we put on our bodies every day that can possibly pose a threat to our health either short or long-term?"
What affects us physically has the ability to eventually affect us mentally—hence this blog about parabens dangers.
Paraben Dangers: A Controversial Subject!
A word of caution: the safety of parabens is a HIGHLY controversial subject—with people on both sides of the ring spouting their research to support their views. Many say parabens have been extensively researched since the 1950s and are perfectly harmless. Others say the research on parabens is old and there are new ways of researching the safety of chemicals. They're right! The latest research indicates that parabens are hormone disruptors—a cause of cancer.
What you decide to believe and act upon, is totally up to you. I will present some facts, but at the end of the day you will need to ask yourself:
"Do I err on the side of caution and eliminate my exposure (as much as possible) to parabens?"
Or, "Do I trust the research by government organizations and not worry about the parabens I'm exposed to?"
Here are some points to consider when making your decision:
#1: Paraben Dangers: What are Parabens?
Parabens are man-made preservatives made of a group of compounds and used as preservatives in pharmaceutical and cosmetic products and in the food industry. They are the most studied and researched preservatives on the market and found to be safe based on the safety standards at the time they were researched.
#2: Paraben Dangers: Where are Parabens Found?
Parabens are found in makeup, shampoos, lotions, moisturizers, sunscreens, hair care, shaving products and even in food. Some foods containing parabens include beer, desserts, jams, pickles, soft drinks, sauces, frozen dairy products, processed vegetables, and flavoring syrups.
#3: Paraben Dangers: Can I Find Parabens Listed on Products I Purchase?
The Nutrition Labeling and Education Act was passed in 1990 and required all packaged food to have nutrition labeling and products contained listed. Cosmetic labeling with all ingredients was also required. If an item contains parabens, they must be listed. Usually as one of the following: (note that some items contain more than one paraben).
methylparaben
ethylparaben
propylparaben
butylparaben
isoproylparaben
isobutylparaben
#4: Paraben Dangers: Are Parabens Safe?
In 2006, the Cosmetic Ingredient Review (CIR) and the U.S. Food and Drug Administration (FDA) determined that parabens are safe to use in cosmetics and can be added to food to prevent spoilage. However, the studies they used to determine this 2006 ruling were done prior to the end of the 1990s when hormone disruption was not an issue. By the end of the 1990s, studies indicated that parabens found in cosmetics, etc., disrupt hormones and can lead to cell proliferation and eventually cancer.
#5: Paraben Dangers: Are There Any Studies That Indicate Parabens Are Unsafe?
For every study that finds something safe, other studies will find it unsafe. The U.S. considers parabens safe; other countries, such as Japan and Great Britain do not.  Each opinion is based on their own studies.
In 2004 Dr. Philippa Darbre of the University of Reading in England conducted a study on parabens in cancerous breast tumor tissue. She looked at 5 different parabens and one or more types were found in 99 percent of the tissue samples and all five were measured in 60% of the samples. They were intact—meaning they had bypassed the liver indicating they were not from food. The parabens were entering the system through the skin. (see point #2)
She has since conducted additional studies on breast cancer and parabens with the same results. The conclusion was that parabens may be carcinogenic meaning they either fuel the growth of existing cancer cells through estrogenic activity or they transform healthy cells into cancer cells.
In Japan, studies show that parabens are related to low sperm count and decreased testosterone levels. This occurred in very small doses of paraben exposure.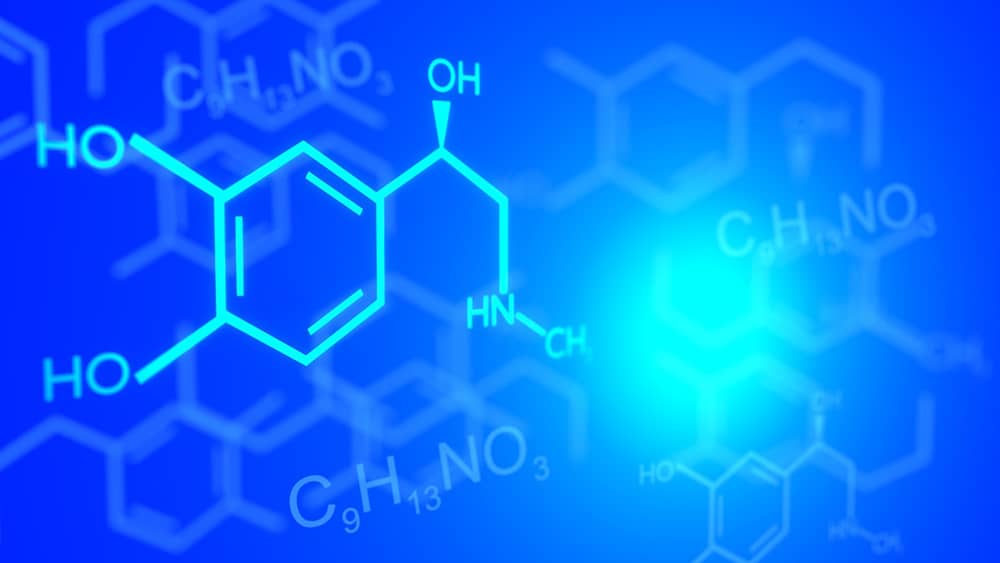 #6: Paraben Dangers: Environmental Working Group (EWG) and EWG Skin Deep
The EWG is a non-profit, non-partisan organization dedicated to protecting human health and the environment.
Based on the available research, the EWG believes that parabens may be linked to hormone disruption and mimic estrogen. The EWG Cosmetic online database, Skin Deep rates the safety of over 76,000 cosmetics on their database. You can find out the safety of the products your family uses by going to this website and typing in your products. It will give you a rating of just how safe or unsafe they are.
Last, consider this: women put on about 13 different products on their bodies each day; men between 5 and 7 products. It's not like the exposure to parabens is minimal for adults AND kids–it's a lot! If your products do not meet the safety standards you want, it's a simple solution…change your products.
#7: Paraben Dangers: Are There Safe Preservatives?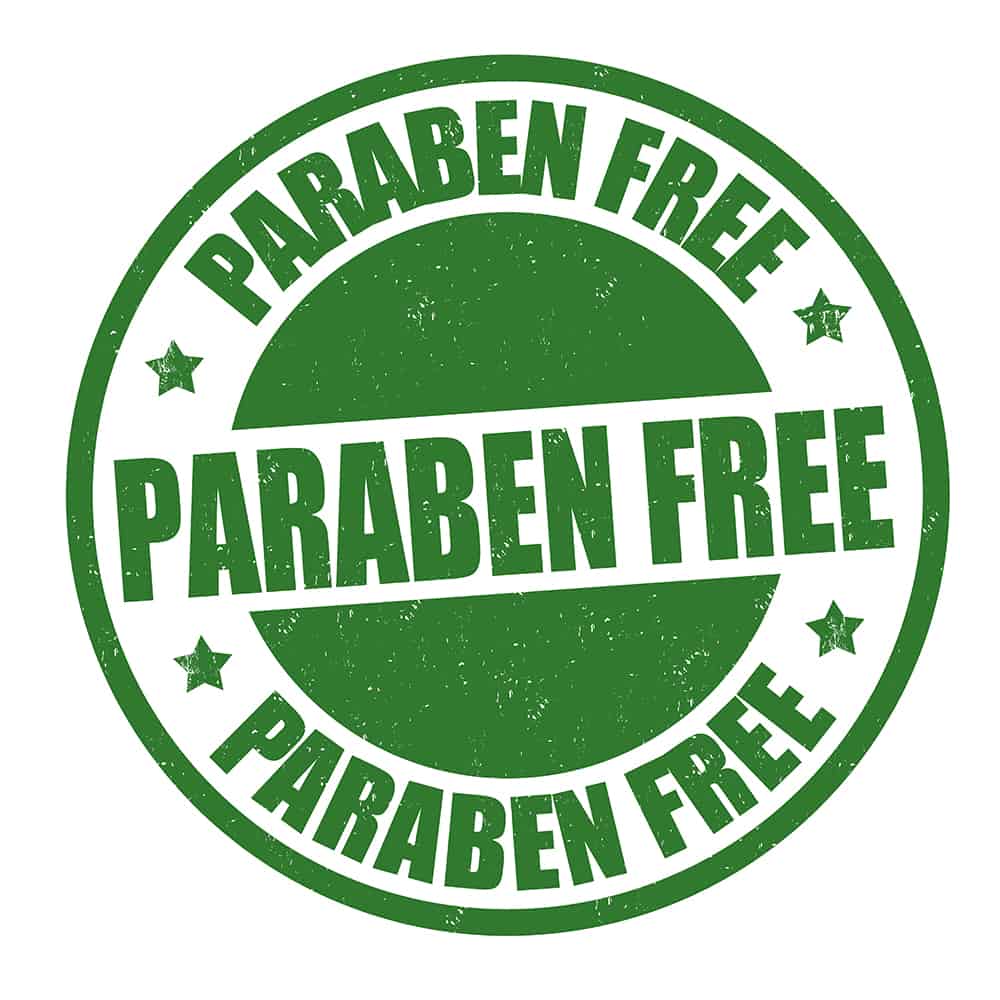 Yes–there are many safe and natural preservatives. Grapefruit seed extract, potassium sorbate, sorbic acid (vitamin c), tocopherol and essential oils all are safer options than parabens.
Think about this: if there is so much controversy on parabens and there is research to indicate that there are at least potential issues using parabens, and there are other, safer choices for preservatives—why not err on the side of caution and eliminate the parabens and use products that are safer? To me, it's a no-brainer.
There are many manufacturers who want their products to be safe for consumers. On their own, they have eliminated parabens from their products and they put labels on their products to indicate they are "paraben, sulfate, and glycol free." As a parent–look for these labels and purchase these products for yourself and your children. I've included some products that are paraben-free below.

Paraben-Free Products for Your Family
As an extra tip to help you get started using paraben-free products, here are some organic, paraben, glycol and sulfate-free products for your family. I've used most of them as have my daughters-in-law. If you click on the image and go to Amazon–you will see that these companies carry a whole line of safe products–from shampoos, conditioners, lotions, body wash, baby creams and more.
Little Twig Products
I've used these for my grandkids–amazing! I know the woman who started the company. She worked with pediatricians and scientists to come up with the most natural and safe products for babies, toddlers, and older kids.
The Honest Company
An amazing company–tends to be more expensive, but worth it. They also carry a line of diapers and baby wipes.
Babyganics
These products are not only paraben-free, but they are also glycol and sulfate-free. They have no artificial dyes or fragrances.
Dr. Bronner's 
One word about Dr. Bronner's products. They are amazing for the whole family and perfect for teens with acne. They are oil-based so your teens will probably balk at using an oil-based product on their oily skin. BUT–have you ever heard the saying, "opposites attract?" Well, the opposite is also true–"likes break down likes." The oil in these products actually breaks down the oil on acne skin. Try it–it really helps!
Jack n' Jill Toothpaste
Your kids will love this toothpaste–tastes great and perfectly safe!
This is not a complete list. These companies are also great: Zoe Organics (a line for pregnant women),  Boudreaux's Butt Paste for Babies, and Shea Moisture Olive and Marula Baby Shampoo.
All parents want to protect their children from as many seen and unseen dangers as possible. Eliminating something as simple as parabens may be a good place to start.
P.S. If you want in-depth information about parabens, go to my YouTube "Tidbits of Wisdom" presentation. I discuss more background about parabens and how there were big changes in the Pharmaceutical industry in the 1980s which lead to the research on parabens because of their link to hormone disruption.