Inside: Here is the best black bean soup (southwestern style) you kids will ever eat. It can change a simple soup into a gourmet meal. And, it's an opportunity for your kids to learn a lot of healthy smart cooking in the kitchen!
Best Black Bean Soup 
Years ago, my good friend, Antoinette shared this best black bean soup recipe with me. It uses different cooking procedures that will help your children/grandchildren become a more experienced cook—chopping, sautéing, mincing, pureeing, and more. Note the add-ons at the end of the recipe—they turn a simple soup into a gourmet meal!
Hygge: the Danish Concept that Includes Homemade Soup
Ever hear of Hygge? It's a Danish concept that encompasses slowing down, warmth, and coziness. It's about taking your time, savoring flavors, and snuggling up by the fire. Making this best black bean soup together with your kids/grandkids is the perfect activity to practice the art of Hygge.  Here are 7 other Hygge activities:
Making homemade soup with your kids/grandkids
Creating a cozy place in your home by the fire to enjoy the flavors of the season
Wearing wooly socks and sweaters
Decluttering your home with your kids
Learning to knit, crochet, or embroider
Doodling, coloring, or drawing together
This is the perfect season to practice Hygge and the first thing to try? Making the best black bean soup with your kids.
Best Black Bean Soup: Southwestern-Style
Best Black Bean Soup: Healthy Smart Kids in the Kitchen!
This is the most amazingly delicious Southwestern Black Bean Soup you and your teens will ever make!
Author:
Sharlene Habermeyer
Ingredients
¼ cup olive oil
½ to 1-pound smoked ham, chopped
3-4 yellow onions
¼ cup minced fresh parsley
1-2 carrots, chopped
6-12 cloves garlic, mince
4 cans black beans, rinsed and drained
8-12 cups chicken broth
2-4 corn tortillas, torn up
2 cups beef broth
2 bay leaves
½ tsp. hot pepper sauce
1 tsp. dried oregano
1 Tablespoon ground cumin
Salt & Pepper to taste
1-2 bunches fresh cilantro, minced
Instructions
Heat the oil in a large soup pot
Sauté the ham, onions, parsley, carrots, and garlic over medium-low heat until the onions and carrots are tender
Drain and rinse the beans.
Add the beans, chicken broth tortillas, beef broth and all the seasonings except the cilantro to the soup pot
Bring to a boil over high heat, then reduce heat to medium-high.
Add more liquid if needed for a thinner consistency (if desired)
Reduce the heat to medium and simmer gently until the beans are tender and flavors are mixed
This will take about 30 minutes
Puree the soup or leave as is (I leave it as it is)
Notes
Serve the soup surrounded by bowls of the following:
chopped cilantro
grated cheese
chopped fresh tomatoes
chopped green onions
green chilies
cooked rice
chopped black olives
grated jack cheese
sour cream

Use this recipe to teach your kids many different things relating to cooking and baking. Here are some important tips while making this soup:
Tip #1: Cooking Vocabulary
As your kids start cooking, they will discover different cooking vocabulary words that require varios actions in the kitchen. Here are some words found in this recipe and their definitions:
Chopping
To cut food into bite-size pieces using a sharp knife. "Finely chopped" means the pieces should be smaller than bite-size pieces.
Sautéing
This is cooking food quickly over fairly high heat using a minimal amount of fat (oil, etc)
Mincing
Mincing is a food preparation technique where food is finely chopped into uniform pieces. Using a food processor is perfect for mincing food.
Puree
A puree is usually cooked foods such as vegetables, fruits, or legumes (beans) that have been ground, pressed, blended or sieved to a creamy paste or liquid.
Tip #2: MSG: Buyer Beware!
Yes, we live in the information age, but we also live in an age of a lot of artificial foods and flavorings that cause health issues. Help your kids in the kitchen to be aware that every ingredient found in a can or package doesn't mean it's something that will build a healthy body. Foods today are loaded with sugar, salt, and artificial flavorings that can cause health issues.
For example monosodium glutamate (MSG)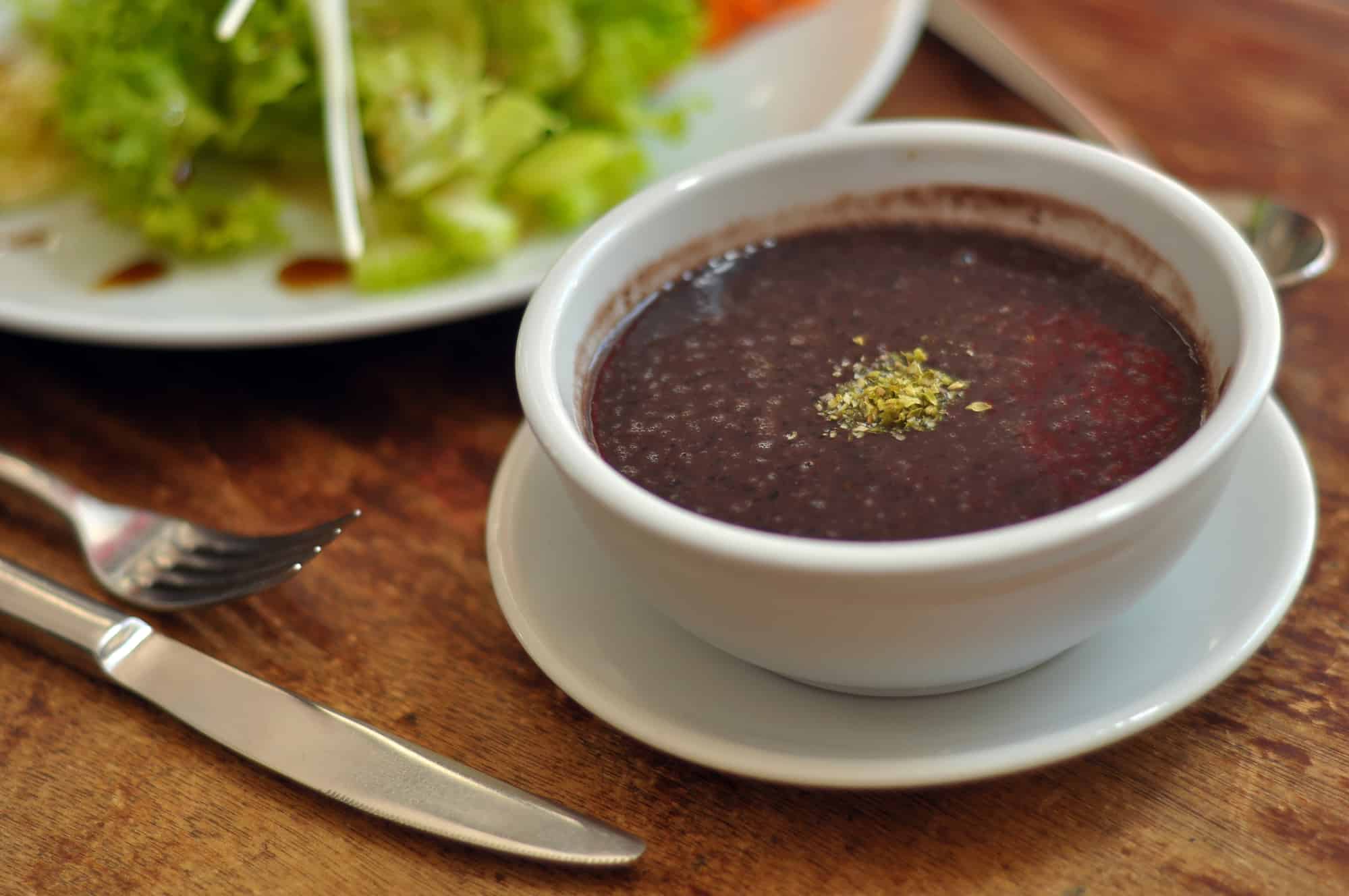 MSG is a taste enhancer developed in Japan and has been added to foods since the early 1900s. It gives zest to food and can make even the blandest food taste scrumptious. It's found in most soups, chips, fast foods, frozen foods, canned goods, and ready-made dinners.
But it's considered an "excitotoxin" because it passes the blood-brain barrier; kills neurons and is linked with neural disorders such as Alzheimer's, ALS, Huntington's disease, learning disabilities, and more.
Despite all the controversy, it's still found in all the foods I listed above. Manufacturers are now masking MSG and calling it: "natural flavoring," or "spices," on the labels. Don't be fooled—NEVER purchase a soup or other food that you suspect may have MSG in it.
This recipe calls for both beef and chicken broth—and most store-bought varieties contain MSG. For this reason, stick to organic broths and teach your kids to be sleuths: READ THE LABELS CAREFULLY!
Explain to your kids that soups are wonderful to cook and are much healthier than the store-bought variety. And, making your own soup will enable you to control what goes in it and what stays out of it. But, it still requires reading the labels of every ingredient you put in the soup.
Tip #3: Safe Healthy Soup Ingredients
Here are just a few of the ingredients that make this soup so nutritious and delicious and tips of why they are a good reason to include in your kids' diets. Be sure and share this information with your kids—knowledge is power and you want them to understand why it's important to choose healthy foods to eat.
Tip #4: Black Beans: A Nutritious Food
Here are some reasons black beans are healthy for kids:
They are high in fiber which is associated with lower obesity, cancer, and many other diseases. Fiber is a substance that helps kids go to the bathroom each day. It's when we go to the bathroom daily that toxins are removed from our bodies.
High in protein, and digest very slowly, and will give your kids sustained energy. Are they involved in activities after school? If so, they'll need energy, and a ½ cup of black beans as a snack is the perfect pick-me-upper!
Loaded with antioxidants, vitamins, and protective phytochemicals which will help to increase your child's immune systems. And, if your child has high cholesterol, black beans can help to lower it.
The downside of beans is the lectins—substances found in beans that can cause issues with the immune system and the intestines. Bummer!  Loren Cordain, Ph.D., in his book, "The Paleo Diet" lists beans on the "foods to avoid" list. But, don't "throw the baby out with the bathwater" just yet… Not everyone that eats beans has problems with them, but be aware that your children may experience bloating, gas, or stomachache after eating beans. If it continues, unfortunately, it would be best not to eat them.
Tip #5: Chicken and Beef Broth
When it comes to buying broths—go organic (for all the reasons I state above). Another option is to make your own broth.
Tip #6: The Goodness of Parsley
This little green sprig is loaded with detoxification and deodorizing properties because of its' life-saving green chlorophyll.
Studies show that chlorophyll can stop bacterial growth in wounds, deodorizes, deactivates carcinogens; builds the blood and helps with anemia, kidney function, and eye health.
Tip #7: The Power of Garlic and Onions
Garlic is one of the oldest foods on the planet! And one of the most amazing health-wise. Garlic
fights cancer
prevents strokes
lowers blood pressure
helps the common cold.
And that is just barely scratching the surface of what this amazing food can do. Studies are now indicating that garlic just may help people lose weight. Even if the soup doesn't call for garlic—add it—you won't be sorry! One thing: if you want the most potent benefits of garlic—it needs to be crushed to release all the important compounds.
Onions are amazing for the skin. They are loaded with sulfur and the dominant mineral in our skin is sulfur.
Tip #8: Brown Not White Rice
If you're making a choice on whether or not you should use brown rice or white rice in this recipe—use brown rice. White rice has no nutritional value. It's that outer hull of the brown rice that's filled with vitamins, minerals, fiber, and important phytonutrients.
Tip #9: Be a Savvy Shopper at the Grocery Store
Since there are some interesting ingredients in the soup, take your kids to the grocery store and teach them how to read labels. For instance, when buying broth, find the organic broth, and by reading the labels, compare/contrast an organic broth with a non-organic broth. Ask your child:
How much sodium is in each kind of broth?
Do any of them have the words, "flavorings" or "spices" on the label?
What other ingredients do the broths contain?
Why is it a better idea to purchase the organic broth? Can you see why on the label?
Books for Healthy Smart Kids in the Kitchen
Do your kids have a favorite soup that they love to eat and help prepare? Please share any thoughts in the comment section below.


Want to remember this post? Post, "Best Black Bean Soup: Healthy Smart Kids in the Kitchen" to your favorite Pinterest Board!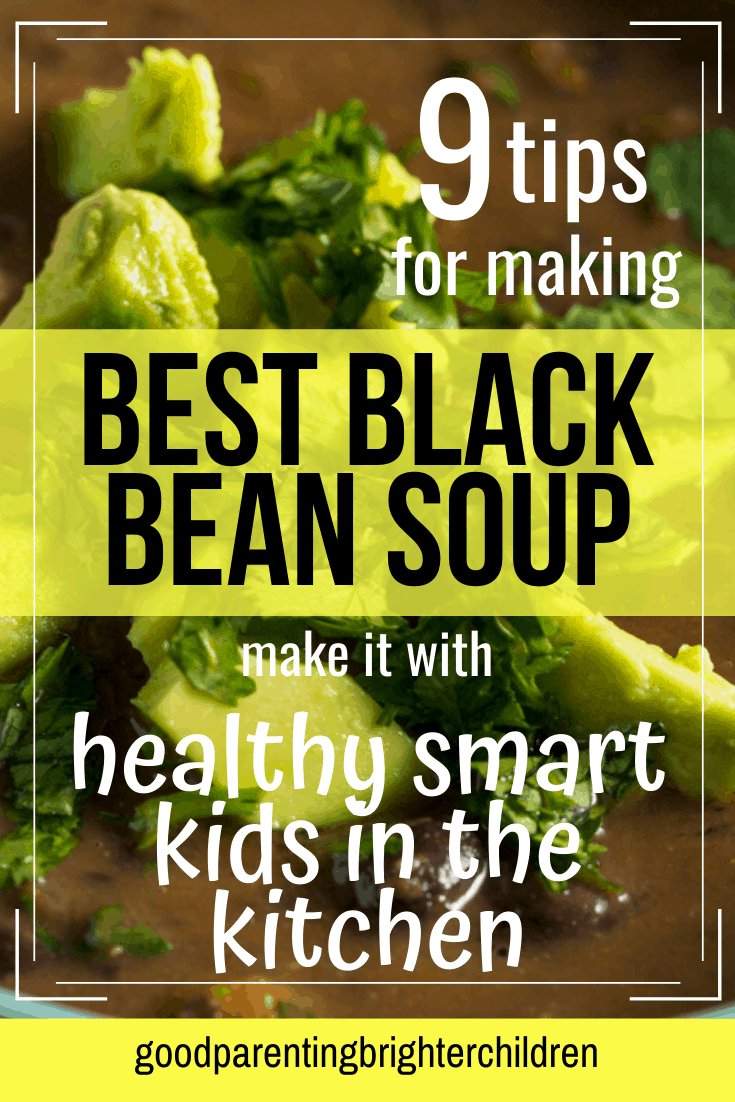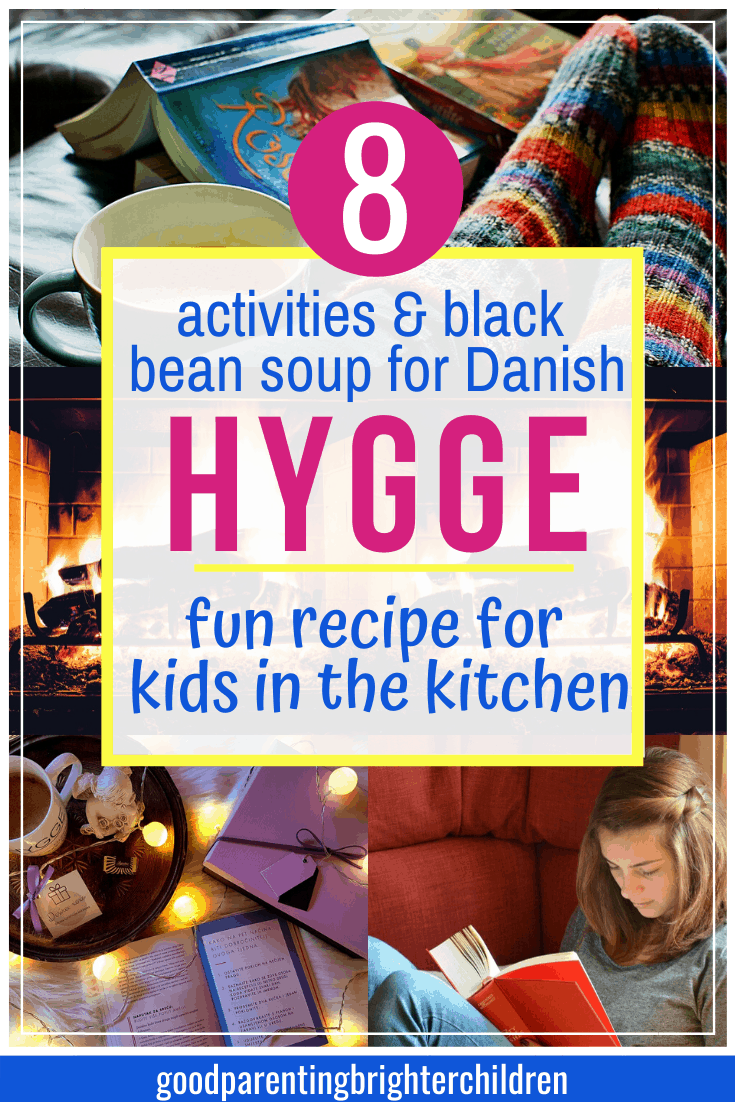 FAQ's
What do you serve with black bean soup?
A roll or a green salad is perfect to eat alongside a bowl of black bean soup. However, there are many different things you can have on the table for people to add to their soup: chopped cilantro, chopped tomatoes, green onions, cooked rice, chopped black olives, shredded cheese (Jack cheese is always a good choice), and sour cream.
Is bean soup good for you?
Yes, the beans are high in fiber and associated with lower obesity, cancer, and other diseases. Fiber keeps the colon clean. Beans are high in protein and digest slowly and give sustained energy throughout the day. They are also loaded in antioxidants, vitamins; protective phytochemicals which increase the immune system.
Can black bean soup be frozen?
Yes, it can be frozen easily. After cooking the soup, allow it to cool completely before putting it in the freezer. Use a freezer container to keep the soup fresher and free of freezer burn.
What do you eat black beans with?
Black beans can be added to salads, eaten as a snack, or made into soups. If made into a soup, pair it with a green salad and hard roll.