Inside: Children's books about food teach powerful, fun, and educational lessons that kids and grandkids love and learn from. Here are 6 books that feature food, games, activities, and recipes to create a memory-building experience. Build family ties as you eat and read your way through children's literature!
Children's Books About Food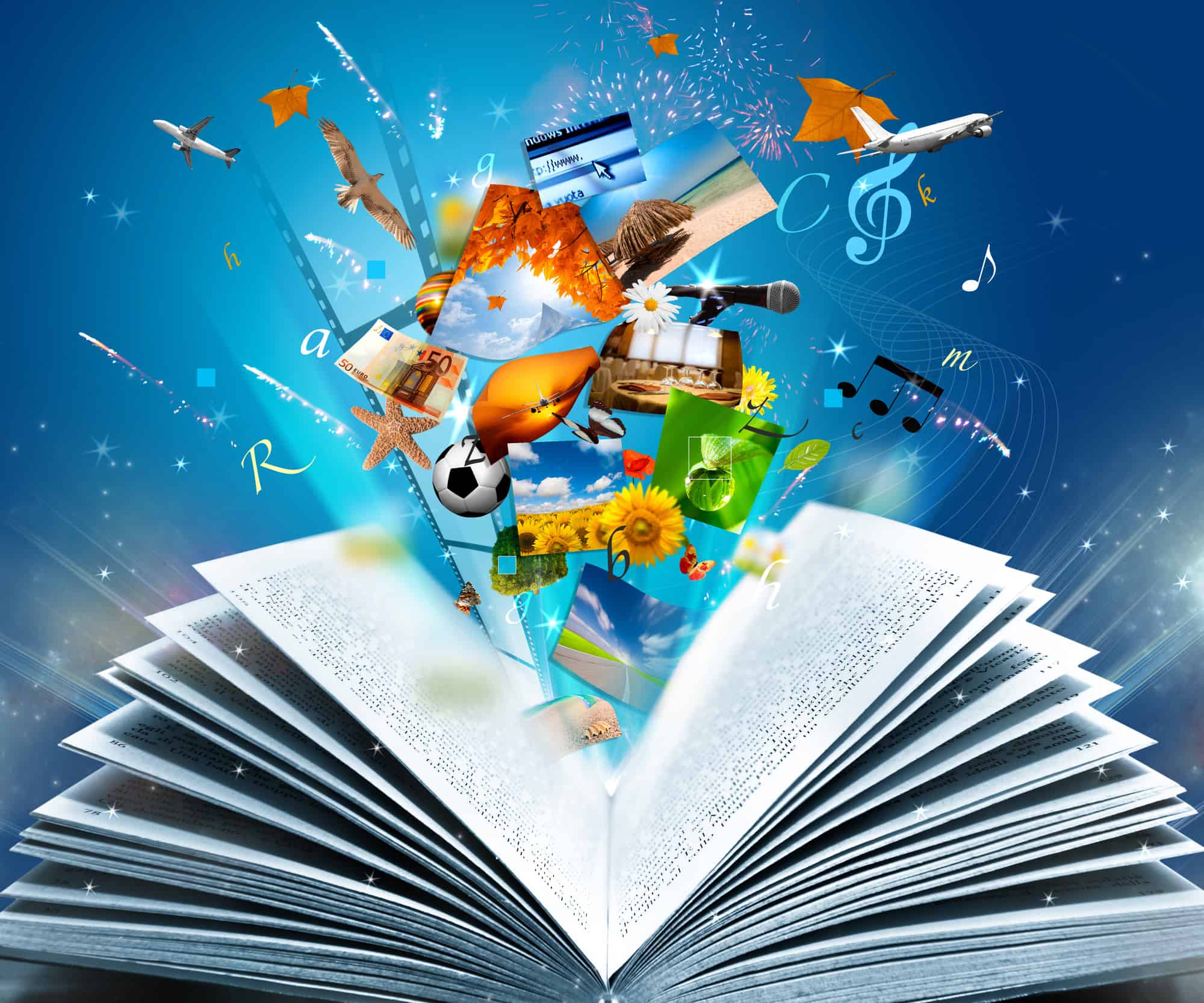 Reading children's books about food and adding cooking, baking, and eating, to the experience is downright exciting…and educational. There are many things you can teach your kids as you eat and read your way through children's literature with food themes.
For instance, children's books that mention food can teach:
About healthy foods and not-so-healthy-foods
Reading a recipe, measuring ingredients, and becoming proficient with fractions (think teaspoons and measuring cups)
How to think about and analyze stories while learning valuable lessons
When reading books to your children that include food:
Emphasize to your children why certain foods are a much better alternative to candy or other sweets.
Get your kids involved in the food preparations because they will be more likely to eat the finished product.
Last–grandparents–join in the fun and do these reading activities with your grandkids. It's a powerful way of creating and cementing memories!
6 Children's Books About Food
Synopsis:
Jamie doesn't like to work but his wife Eileen picks up the slack and does enough to keep them eating. However, her back goes out and Jamie is afraid he'll die from lack of food. On his way to the village, he finds a fairies' shoemaker (the leprechaun) who gives him a seed for the biggest potato in the world.
This enormous potato becomes both a blessing and a curse. Find out why…
Food Idea #1:
Discuss why white potatoes in the story raise blood sugar rather quickly. However, the sweet potato (no relation to the white potato) is an amazing food. Substitute sweet potatoes for white potatoes for better health.
4 Health Benefits of Sweet Potatoes:
High in fiber. Fiber lowers blood cholesterol and slows the absorption of sugar
Has cancer-fighting properties; meaning that it destroys cancer cells in the body before they cause damage
Low in calories plus they taste very sweet
Sweet potatoes are in the shape of the pancreas and support that organ of the body
Recipe: Sweet Potato Bar
Make a potato bar, but instead of using white potatoes, use sweet potatoes and add the same toppings you would use in a traditional potato bar such as:
grated cheese
sour cream or yogurt
butter
scallions
chopped tomatoes
sliced mushrooms
broccoli
cauliflower
crumbled bacon, chopped ham or chopped salmon
Involve your kids/grandkids in the baking, cooking, sautéing, chopping, and dicing of these foods.
Synopsis:
Kuplink, kerplunk, kerplunk is the sound of blueberries hitting the bucket that Sal and her mother are picking to can for the winter. Then a mix-up happens: Sal wanders to the other side of Blueberry Hill and discovers a mama bear preparing for her own long winter. And Sal's mother is followed by a small bear who is eating the berries out of her pail.
Eventually, each mother discovers that her own child is missing and quickly searches to find them. Blueberries for Sal is a classic book for kids/grandkids.
Food Idea #1:
While reading the book, have a bowl of blueberries nearby for everyone to eat. Point out the book illustrations are a deep blue, the same color of blueberries.
Together, make one of the recipes below that use blueberries
6 Health Benefits of Blueberries
Packed with nutrient-dense compounds that keep our bodies in tip-top shape
One of the healthiest fruits on the planet.
Memory-protecting food
Improves night vision
Contain the anti-aging compound pterostilbene
It has the greatest anti-cancer activity of any fruit.
 Recipes:
Here are some links to recipes that use blueberries:
Synopsis:
Strega Nona is referred to as "Grandma Witch." She concocts magical potions and cures for the people in her little village of Calabria. Her helper, Big Anthony is very curious about her magic pasta pot that is never empty.
One day when Strega Nona is away, Anthony recites the magic verse, but something goes terribly wrong! Eventually, when all seems lost and pasta is overflowing in the streets, Strega Nona comes to the rescue!
Food Idea #1:
Make a pasta dish from scratch
Read the book while your pasta is cooking
Explain that pasta is cooked to an "al-dente" stage ("to the tooth" in Italian) meaning the texture of the noodles should not be too soft or too hard, but firm at the core. Check for this by removing one of the noodles from the hot water and cut it with a knife or bite into it. If it is soft with a firm core, it's done.
Recipe: Pasta Primavera Salad 
Pasta Primavera Salad
Author:
Sharlene Habermeyer
Ingredients
8 oz. pasta (I like fusilli)
1 tablespoon olive oil
½ pound broccoli, trimmed, cut into flowerets
1 8oz. jar marinated artichoke hearts, coarsely chopped, save marinade
½ cup bottled Italian salad dressing
1 clove garlic, crushed
½ cup minced green onions
2 zucchinis, thinly sliced
⅓-pound mushrooms, thinly sliced
½ cup frozen peas, uncooked
½ basket cherry tomatoes, halved
½ of a 1-pound can pitted black olives
⅓ cup minced parsley
⅛ cup vinegar
1 cup mayonnaise
Salt & Pepper to taste
Red Leaf Lettuce
Instructions
Cook pasta in boiling, salted water to which 1 tablespoon olive oil has been added. When cooked to al dente stage, drain, run cold water over it, drain again
Cook broccoli in a small amount of boiling water until crisp-tender; drain
Pour marinade from artichoke hearts over cooked pasta along with bottled Italian dressing; add garlic and stir well
Add green onions, zucchini, mushrooms, peas, cherry tomatoes, olives, and minced parsley
Combine vinegar with mayonnaise; add to salad along with salt & pepper
Gently mix all ingredients thoroughly and allow to chill for several hours or overnight
Taste before serving; adjust seasonings
If salad is a little dry or doesn't hold together, add a little mayonnaise, Italian dressing or water until moist
Serve each portion on a red lettuce leaf
Option: You can add 2 cups cooked chicken if desired

 Synopsis:
Five children find a golden ticket inside 5 chocolate candy bars. These lucky winners are allowed inside Mr. Willy Wonka's famous candy factory for an amazing adventure. The winners include:
Augustus Gloop, a fat boy who loves to eat
Veruca Salt, a spoiled girl who bosses her parents around
Violet Beauregarde, a dim-witted gum-chewer
Mike Teavee, a boy who is obsessed with television and carries around a toy pistol
And our hero, Charlie Bucket, an honest, kind, boy who is ready for an adventure
 Food Idea #1: Make Willy Wonka Chocolate Bars
Thank technology, because you can now make your own special chocolate bar labels that will mimic the chocolate bars found in this buyer-beware story:
Purchase Hershey's chocolate bars–one for each member of the family
Carefully remove the label and then make your own label from several different label programs online. Here are two choices:
The Candy Bar Wrapper which costs a little money
A free template found on Pinterest
Assemble several of these bars and put a golden ticket inside five of them.
Gather your family members, eat the chocolate bars, and read the book.
4 Lessons Learned from this Book
Discuss as a family the lessons they learned.  Here are some questions to get the conversation going:
What are some of the negative qualities of the four children? Augustus Gloop: why is it a bad idea to eat food all day? Veruca Salt: why is it important not to spoil your children? Violet Beauregarde: why is it important to learn all we can in school and not sit around chewing gum? Mike Teavee: why is it a bad idea to watch television all day?
If the children behaved differently, would the story end differently? How?
Why was Charlie so likable? What qualities made him the hero of the story?
What is the #1 thing you have learned from this book?
Reading this book is memorable on its own, but watch the movie and compare/contrast how the movie differs from the book.
Synopsis:
James Henry Trotter's parents are eaten by a wild rhinoceros. He is sent to live with two terrible aunts: Spiker and Sponge. Life is terrible. One day James accidentally drops some magic crystals by the old peach tree and strange things start to happen. One of the peaches grows to the size of a house. James meets some oversized insects: Grasshopper, Centipede, and Ladybug. It takes just a snip of the stem and the peach rolls away and the adventure begins!
Food Idea #1:
Purchase the juiciest and the freshest peaches, you can find.
Devour them while you read the book.
Peaches taste best when they are in season in August.
If you can't find fresh ones, get peach ice cream, peach jam or even canned peaches
4 Health Benefits of Peaches

This is why peaches are better than high-sugar snacks:
Low in calories and high in important vitamins and minerals
Have phytochemicals that fight tumor growth: phytochemicals give the peach its color and protect us against disease
High in antioxidants: stop damage to the cell and keeps us healthy
Fights inflammation in our bodies which plays a role in disease.
3 Lessons Learned from this Book
This book is like a fairytale–by being strong and courageous, eventually, good things happen
Fairytales always boast a hero or heroine or both. James is the hero of the story–he overcomes challenges.
There is a silver lining in every cloud: if James had not been forced to live with his horrible aunts, perhaps he never would have had the amazing adventure he did. Look for the good hidden in the difficulties.
Recipe for Peach Cobbler
This was my grandmother's recipe for Peach Cobbler. It's a little more work than many recipes today–but worth the extra effort.

Peach Cobbler
This was my grandmother's recipe for Peach Cobbler. A little more work, but well worth the effort
Author:
Sharlene Habermeyer
Ingredients
8 fresh peaches; peeled, pitted and sliced into wedges
¼ cup white sugar (organic sugar)
¼ cup brown sugar
¼ teaspoon ground cinnamon
⅛ teaspoon ground nutmeg
1 teaspoon fresh lemon juice
2 teaspoons cornstarch
1 cup all-purpose flour (Wheat Montana brand)
¼ cup white sugar
¼ cup brown sugar
1 teaspoon baking powder
½ teaspoon salt
6 Tablespoons unsalted butter; chilled, cut into small pieces
¼ cup boiling water
3 Tablespoons white sugar
1 teaspoon ground cinnamon
Instructions
Preheat oven to 425 degrees
In a large bowl, combine peaches, ¼ cup white sugar; ¼ cup brown sugar, ¼ teaspoon cinnamon, nutmeg, lemon juice, and cornstarch.
Toss to coat evenly
Pour into a 2-quart baking dish
Bake in preheated oven for 10 minutes
Meanwhile, in a large bowl combine flour, ¼ cup white sugar; ¼ cup brown sugar, baking powder, and salt
Blend in butter with a pastry blender until mixture resembles coarse meal
Stir in water until combined
Remove peaches from oven
Drop spoonsful of topping over peaches
Mix 3 tablespoons sugar and 1 teaspoon cinnamon
Sprinkle entire cobbler with cinnamon & sugar mixture
Bake until topping is golden; about 30 minutes

Synopsis: 
Gregory is a peculiar little goat. Instead of eating old shoes, bottle caps, or boxes, he prefers fruits and vegetables, eggs, and fish. His parents are beside themselves and take him to see Dr. Ram. It takes some time, but finally, Gregory agrees to try flat tires, broken violins, and other goat delicacies. However, Gregory doesn't stop! He starts eating everything in sight…like a pig. Will Gregory find a healthy balance?
Food Idea #1:
At the beginning of the book, Gregory is a great example to children of eating good food. Instead of eating sweets, sodas, and French fries, he indulges in fruits, vegetables, eggs, and fish.
Eventually, he starts eating like a goat, but then he starts overeating.  The humor of this book is that from our perspective, Gregory is a healthy eater. But, he's a goat and his parents want him to eat like a goat; just like we want our kids to eat healthily and make good food choices.
4 Health Benefits of These Foods
These were the four types of food that Gregory ate and here's why they're so good for us:
Fruits: fruits cleanse the body and contain important vitamins, minerals, phytochemicals, etc., that keep us healthy
Vegetables: there are no bad vegetables! They are chock-full of important vitamins, minerals, antioxidants, cancer-fighting phytochemicals, and fiber.
Eggs: I wrote an entire blog about the importance of eating eggs. They are considered a perfect food–find out why
Fish contains two types of omega 3s; DHA and EPA. These fats feed the brain (the brain is 90% fat) and they help the cells to communicate with each other and stay healthy.
3 Lessons Learned from this Book
This is a classic tale of finding balance and moderation in eating: not overeating and not eating things that are unhealthy. Ask your children: what does moderation mean? How can we be balanced eaters?
Healthy foods are the focus of this story—especially fruits, vegetables, fish, and eggs. Ask your children what specific kinds of food they should eat to stay healthy and what foods they should stay away from and why.
With your children, plan a month's worth of dinner meals for your family. Make the meals balanced and healthy and after a month evaluate how your family felt about the experience…do they feel better? more energy? stronger?
Recipes:
After reading about Gregory the goat, take the opportunity, and make a healthy family recipe. Share with your kids the history behind the recipe and why it's meaningful to your family.
Here are some links to two of our family's favorite recipes. If you're wondering why I included ice cream…well…homemade ice cream is so much better for us than the store variety which contains a lot of synthetic ingredients. Plus, kids love to help make ice cream! The Apple Puff Pancake is loaded with eggs–6 to be exact!
These six books give you a starting point. Now, add your own books, ideas, and recipes that are family favorites and cook, bake, read, and eat away!
You can access the 2-minute video here: "6 Best Children's Books About Fun Food & Awesome Adventures!"
This blog is part of my "Tidbits of Wisdom for Parents" YouTube video series. To access "6 Best Children's Books About Food" click here
What children's books that include food are your family's favorites? What activities do you do to enhance the experience? What lessons are learned?  Please comment in the section below.


Want to remember this post? Post, "6 Best Children's Books About Fun Foods and Awesome Adventures" to your favorite Pinterest board!