Inside: Here are powerful ideas for classical music for kids ages 2-5 that will increase their language development, memory and motor skills, and even early math skills. These ideas are easy to implement and your child will reap big academic and learning rewards!
Classical Music for Kids Ages 2-5: Increases Language, Memory, Math & Motor Skills
Classical music for kids ages 2 to 5—how do classical music and music activities help this age group?
Music continues to have a powerful influence on a preschooler's language development as well as his motor, math, listening, and memory skills. All of these skills are absolutely necessary for a child to learn more easily.
Sally Rogers, assistant professor of psychiatry at the University of Colorado Health Sciences Center believes that giving your preschool child a chance to experience a wide variety of musical activities can enhance his learning of language—which develops rapidly between the ages of 15 months and 3 years of age. Music activities such as the following enhance language skills:
Singing together with your child
Playing musical games that involve fingerplays and hand movements
Playing with rhythm instruments
Dancing or marching to music
Rogers also believes as a parent engages with his/her child doing these activities, motor and memory skills are developed simultaneously. Dr. Carla Hannaford, the author of Smart Moves, concurs. As a child learns to clap to the beat of the music, or as he uses triangles, blocks, and sticks to beat out the rhythms, or as he matches to different cadences several things happen:
physical coordination
timing
thinking and memory skills develop
Hannaford strongly believes that "Movement is an indispensable part of learning and thinking." And when a child learns a musical instrument, listens to classical music or is involved in music in any way when they are young, their auditory, visual AND motor areas of the brain are exercised all at once.
Classical Music for Kids: Increases Memory Skills
Your child will also gain memory skills as she learns to sing a variety of songs with different rhythms. Aural or listening skills will be developed as she listens to the varying pitch, rhythm, and harmony of a multitude of songs and various pieces of music.
This happens when your child:
Dances to the music
Marches to the music
Sings
Whistles melodies
Hums tunes
Plays musical games with other children
All of these musical activities boost your child's growing language, listening, memory and motor skills. Which also increases their intelligence
"These early musical experiences can help children develop physical coordination, timing, memory, visual, [listening], and language skills," confirms Dr. Frank Wilson, assistant clinical professor of neurology at the University of California School of Medicine, San Francisco.
Furthermore, he states, "When they work to increase their command of music and exercise musical skills in the company of others, they gain important experience with self-paced learning, mental concentration, and a heightened personal and social awareness."
Classical Music for Kids: Developing Early Math Skills
Preschoolers can also develop early math abilities when learning a keyboard instrument. Dr. Frances Rauscher, a scientist at the University of Wisconsin at Oshkosh and the late Dr. Gordon Shaw, a scientist at the University of California at Irvine found that preschoolers who had eight months of keyboard lessons had a greater ability to
work mazes
draw geometric figures
copy patterns of two-color blocks
All of these activities build important spatial skills that later help children understand higher forms of math.
Says Shaw, "If you're working with little kids, you're not going to teach them higher mathematics or chess. But they are interested in and can process music."
Clearly, early music experiences and education offers a fun and effective way to prepare a child for the learning tasks of school
Classical Music for Kids: 12 Musical Experiences for Your Preschooler (ages 2-5)
Here are 12 activities to do with your children (ages 2-5) that will help to build their speech and language skills, and motor, memory and math skills.
#1: PRESS FORWARD
Continue doing all the musical activities that I mentioned previously in other music blogs
#2: PURCHASE RHYTHM INSTRUMENTS
Provide all kinds of rhythm instruments for your child to experiment and play with. Making rhythm instruments with your child can be a fun and creative experience, but keep in mind that rhythm instruments that are purchased will have a much better tone quality to them. These pure sounds are important for your child to hear and experience.
#3: INVEST IN EQUIPMENT
This is the age of information and sophisticated equipment. Gone are cassettes, most CDs and CD players. We now have Spotify and other sources to download the music we want to hear.
However, you cannot download everything you'll want for your child on Spotify or other app stores. Purchase a CD player on Amazon and invest in some classic CDs for your children. Check out the CDs below—the are NOT available to download free but are worth the investment to purchase.
#4: GET CREATIVE
Give your children scarves, feathers, and ribbons, turn on classical music (suggestions below) and let them dance, sing and improvise to the music. Your kids will love it if you join in!
#5: CLAPPING AND RHYTHM GAMES
Play clapping games to see if your children can match a variety of simple and complex rhythms. This game can be done just about anywhere—in the car, waiting at the doctor's office, at home and more.
#6: RHYME AND READ
Read to your children and help them memorize all kinds of poems, Mother Goose rhymes and Dr. Seuss books that have a strong musical rhythm. This will increase their memorization skills.
#7: READ MUSIC BOOKS
Read stories about great composers, instruments of the orchestra, and general music books. At this age, kids love books with a strong rhythm—one that you can create a tune and sing. Here are some examples:
#8: MARCHING MUSIC
Play marching music in the morning when your child is getting ready for the day. Your children will enjoy marching to take a bath, to dress, or to eat. The strong rhythmic beat will help them accomplish these tasks with ease, as well as keeping them focused on what they're doing. This is especially good for kids who have trouble organizing themselves in the morning and staying on task.
#9: CLASSICAL MUSIC FOR KIDS: ABSOLUTE MUSICAL MUSTS
Play music for your child throughout the day.  I call these musical selections, "absolute musts," because every child should hear and be exposed to them again and again. Play them at night when your children are going to sleep or during the day. They are classic and the stories are enchanting!
Saint-Saens: Carnival of the Animals
Prokofiev: Peter and the Wolf
Britten: The Young Person's Guide to the Orchestra
Tchaikovsky: Nutcracker
Dukas: The Sorcerer's Apprentice
#10: A LITTLE NIGHT MUSIC
Play classical music when your child is going to sleep at night and when he's getting up in the morning. A favorite is the "Classical Kids" series that include recordings such as "Beethoven Lives Upstairs," or "Mozart's Magnificent Voyage," (my kids favorite).
#11: CLASSICAL MUSIC FOR KIDS: A GREAT MUSICAL SERIES
Another excellent series to play at night for your kids is called, "The Musical Lives of the Great Composers," with A.A. Hannes as the narrator and the Vienna Symphony Orchestra. This is a biographical series of the great classical composers; giving interesting facts and stories about the composers as well as snippets from their music. This CD series has been around for over 40 years. They are tricky to find, but I usually have success on Amazon.
#12: GROUP MUSIC LESSONS
Enroll your children in group music classes appropriate for her age and development. See my blog on different music programs available throughout the world.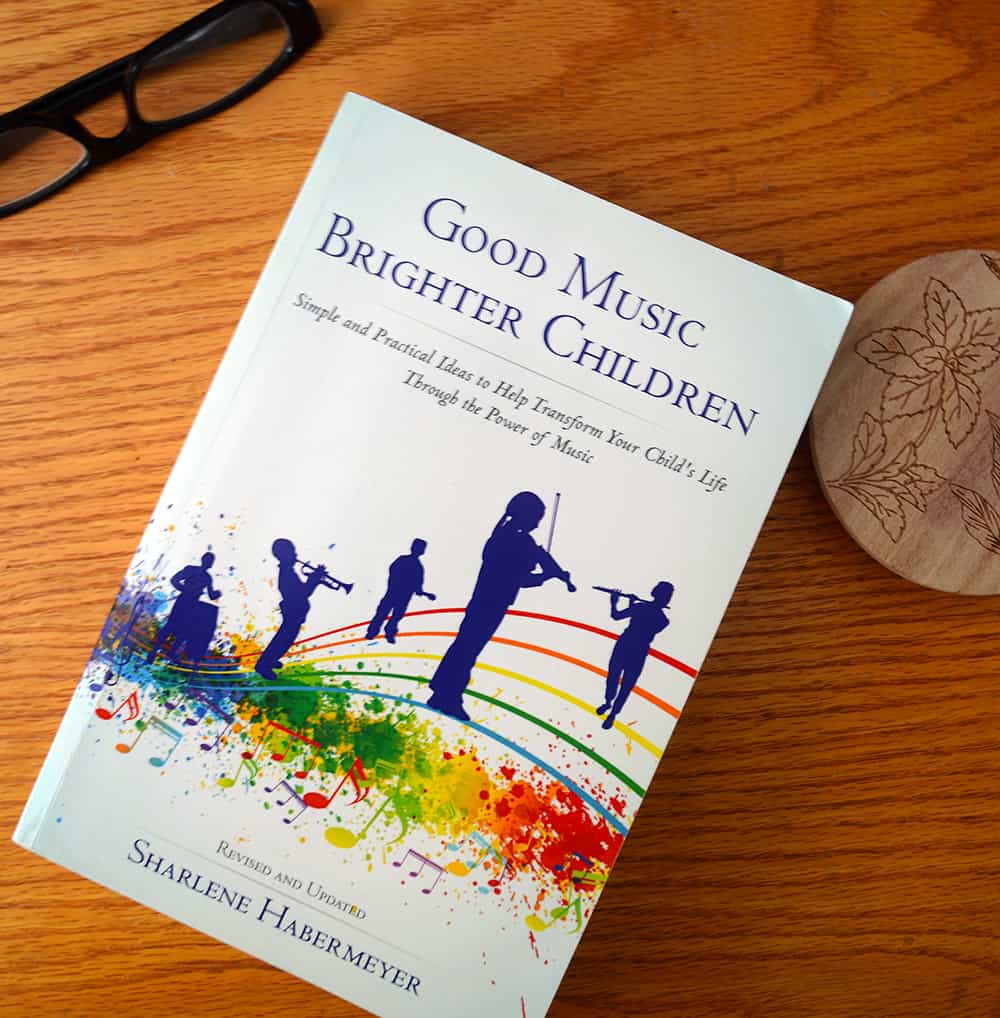 If you want more information on
classical music and kids (or other genres of music)
ideas on music books, activities, ideas, etc., for this age
additional studies and the links on how classical music and music involvement makes kids smarter
Check out my book on Amazon: Good Music Brighter Children. It includes 100s of studies as well as a 55-page resource section that includes valuable lists of books, music, etc., for children ages birth through 18.
What have been your experiences when introducing your children ages 2-5 to classical music or some of the "absolute musical musts," I suggest? Please comment in the section below.

Want to remember this post? Post: "The Best Ways to Introduce Classical Music for Kids" to your Favorite Pinterest Board!