Inside: Here are super fun Valentine's Day activities for kids and grandkids. Arts & crafts, baking, outdoor activities, and more—something for everyone to build lasting holiday memories!
Valentine's Day Activities for Kids & Grandkids

Valentine's Day is in the air! Time to celebrate with red, pink, purple, and most of all, CHOCOLATE!
After the hustle & bustle of Christmas and New Year's, we need something to cheer us up from freezing temperatures and post-holiday letdown. Valentine's Day is the perfect holiday to bring us that much-needed fun and spontaneous joy!
Here are 8 fun Valentine's Day activities for kids and grandkids.
Valentine's Day Advent Calendar

Everyone knows about advent calendars—we have them during the month of December to celebrate the coming of Christmas.
But who said you can't have advent calendars to celebrate and anticipate other holidays—like Valentine's Day?
These Valentine's Day Advent Calendars are made from simple toilet paper rolls.
Paint each pocket in pink, red, purple, and white. Stick on the numbers 1-14 and hot glue each toilet paper pocket on a big piece of cardboard lined with red, purple, and pink paper. Stuff each pocket with candy, erasers, slime, play watches, and other trinkets.
It will become one of your favorite Valentine's Day activities for kids and grandkids and the start of a fun and exciting tradition in your home!

Supplies
7 toilet paper rolls cut in half
Acrylic paints—red, purple, white, pink
Number stickers—1-14
Tissue paper in pink, white, red, purple
Poster paper—3 sheets; one in pink, purple, red (Dollar Store)
A large piece of cardboard
Candy, erasers, slime, and other trinkets to fill each pocket
Large red letters (Dollar Store)
Valentine's Day drinking straws
Hot glue

Directions
Cut the toilet paper roll in half. On one end, bend each ½ of the roll towards the center creating a little pocket that you can hot glue.
Paint all 14 toilet paper pockets in Valentine colors—red, pink, purple, white
Press a number on each pocket—1-14
Cut the cardboard into a shape big enough to fit all the toilet paper pockets on
With the 3 pieces of colored poster board, cut a section from each and glue onto the cardboard creating a colorful background for your calendar
Hot glue the 14 pockets –7 in each row.
Fill the pockets with candy and trim with tissue paper
Cut the drinking straws in half. Take the large red letters that spell out "Happy Valentine's" and glue one letter to each straw. Then glue the straw to the top of the advent calendar.
Hang up and have your kids/grandkids take out a treat each day leading up to Valentine's Day
One of our calendars had double the pockets because there are 4 kids; these pockets are small and can only carry enough surprises for 2 children—so we doubled the pockets—28 in all.
Handprints Floating Hearts Trees

Last year we made handprints as part of our Valentine's Day activities for kids and grandkids; this year we added another handprint activity. We made heart trees using each child's handprint and decorated them with the heart sticker "leaves," that were blowing in the wind.
Trace each child/grandchild's hand on a piece of paper; then transfer it to a decorative printed paper and cut out. Their handprint is the trunk of the tree.
Next, give your kids/grandkids different paper, felt, and glittery hearts to glue around their handprints. These are the leaves of the handprint tree.
These are "Suitable for Framing!"

Supplies
Paper to trace the handprints of each child/grandchild (we did the right hand)
Colorful printed paper (Michael's)
Cardstock—various Valentine's Day colors
Valentine Day stickers—various sizes and colors

Directions
Trace the hand of each child/grandchild on a white piece of paper. Cut out
On a colorful printed piece of paper retrace the handprint. Glue onto a piece of cardstock paper—this is the trunk of your tree
Give the children/grandchildren different Valentine's Day stickers to act as leaves on their trees
Frame or make into a card
Valentine's Day Activities for Kids & Grandkids: Spin Art Hearts & Yarn Weaving

Do your kids or grandkids love spin art? If so, they will love this project!
Make valentine hearts from white cardboard and let your kids/grandkids squirt acrylic paints in valentine colors—purple, red, pink, white, and gold—on the heart. Next, spin them in the salad spinner.
After they dry; take different colors of yarn, and weave around the heart.

Supplies
White cardboard
Pink, red, purple poster paper (Dollar Store)
Acrylic paints—pink, red, white, purple (Dollar Store)
Yarn: pink, red, purple, white (Michael's or Dollar Store)

Directions
Cut out a large heart from the white cardboard and medium-size hearts from the various colors of poster paper. Each child/grandchild should have 4 hearts
Place in the lettuce spinner and put a piece of tape on the back of the heart so when you spin, they don't fly around
Drop a few drops of paint—red, purple, white, pink—onto the white cardboard.
Close the spinner and vigorously spin the bowl.
Take out your Valentine's heart and let it completely dry. You will use the smaller hearts for the project below.
Using different colors of yarn, wrap the yarn around the heart.
Wooden Hearts—Buttons & Bows!

Check out this fun Valentine's Day activity for kids and grandkids!
Grab some wooden hearts and have your kids/grandkids paint them with acrylic paints in Valentine colors.
After they are dry, give them a bottle of glue and white, red, purple buttons or little fake jewels to decorate them.

Supplies
Acrylic paints—pink, purple, red
Glue
Buttons, fake jewels
Directions
Paint the hearts with acrylic paints
Let dry
Using a foam brush, spread glue over the entire surface of the heart
Glue on red, pink, or white buttons OR fake jewels
Cover the entire surface
Valentine's Day Craft: Drinking Straw Hearts

For one of our Christmas craft activities, we made ornaments from Christmas drinking straws.
This time, we decorated hearts in Valentine drinking straws. It was a little more complicated because the older grandkids (age 7 & 8) had to use a ruler to measure the size of their straws. For the younger two, (ages 3 & 4), I measured and cut the straws to fit their valentines. I numbered each straw starting at the top so all the little grandkids did was find the number and glue it down.
For ease, give your kids/grandkids a foam brush to spread the glue on the entire heart before putting on the straws.
All of these Valentine's Day activities for kids and grandkids help to build fine motor skills—skills that transfer to writing skills in school.

Supplies
Cardboard hearts
Glue
Foam brushes

Directions
Cut the drinking straws to fit the heart—you want to completely cover the heart with rows of drinking straws
Spread the glue on with a foam brush over the entire surface
Glue on the straws
Outdoors Valentine's Day Activity for Kids: Frozen Soap Bubbles

Have you ever taken your kids or grandkids out in the cold winter weather and blown bubbles? Did you notice that if the temperatures are cold enough, the bubbles will freeze?
Here's why: bubbles are made of soap and soap freezes at about 12 degrees Fahrenheit. If the temperatures at your house are very cold—the middle layer of the water bubble freezes which creates a frozen bubble.
Even if your temperature is not that cold (our temperature was 15 degrees Fahrenheit) the bubbles will still be cold enough to sit on the ground or grass and not immediately pop.
Tip: leave your bottle of bubbles overnight in the cold–the next day gather your kids/grandkids and blow bubbles–they will stick! Or if you live in constant sunshine–put the soap bubbles in the freezer; remove at 15 degrees and start blowing!
Supplies needed: bubbles and warm clothes!

Say "I Love You" with a Valentine's Day Flower Garden Card!

Here is a fun way for kids/grandkids to make a Valentine's Day flower garden card for their parents/grandparents!
When making spin art hearts (above), make additional hearts to create these Valentine's Day cards. Just add a note or drawing of love to the back and attach it with a ribbon!

Supplies
Posterboard—red, pink, purple
Acrylic paints—red, white, pink, purple, gold
12×12" poster paper in Valentine's Day colors
Valentine's Day drinking straws
Salad spinner
Glue
Ribbon
Hole punch
White paper to write a note

Directions
Have each child write a note or draw a picture to their parents/grandparents on white paper
Cut out hearts from the poster board—3 per child
Paint each heart using spin art (directions above)
When dry, glue a drinking straw on the back of each heart
Glue the 3 hearts on the 12×12" paper so they look like a flower garden
Punch holes in the top of the note and card and attach with a ribbon.
Chocolate Oreo Truffles

One of the best ways to say, "I love you," is with chocolate! Here is a great recipe for Oreo truffles. They are bursting with chocolate and is a fun Valentine's Day activity for kids and grandkids. My sister, Talana Kristensen gave me this recipe years ago and we make these every year for Valentine's Day.

Valentine Oreo Truffles
Author:
Talana Kristensen
Ingredients
1 large package of Oreo cookies
8 oz. cream cheese
8 oz. dipping chocolate
Instructions
Crush 9 Oreo cookies to fine crumbs, set aside
Crush 36 Oreo cookies to fine crumbs
Add the cream cheese and mix well
Roll into 1-inch balls
Dip in dark or white chocolate
Sprinkle each truffle with the Oreo crumbs
Cool and let harden on parchment paper
Put into individual small cupcake liners
Refrigerate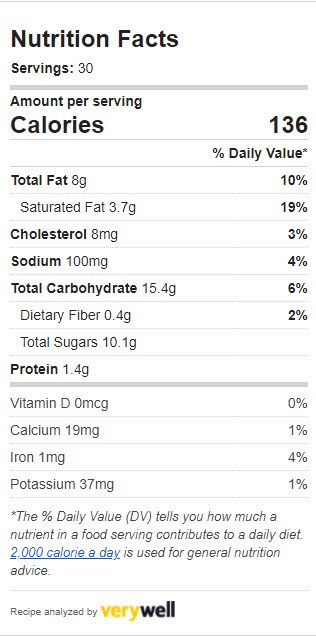 What fun activities have you done to celebrate Valentine's Day with your kids or grandkids? Please comment below


Want to remember this post? Post, "Out of this World Fun Valentine's Day Activities for Kids & Grandkids!" on your favorite Pinterest board