Inside: Books are fun! Reading children's books that teach lessons creates children who think! And, did you know that reading to your kids every day translates into early talkers, early readers and more? When adding food to the quotient, you are utilizing multiple senses for multiple learning experiences. Bottom line: combining books and food equals learning!
Children's Books that Teach Lessons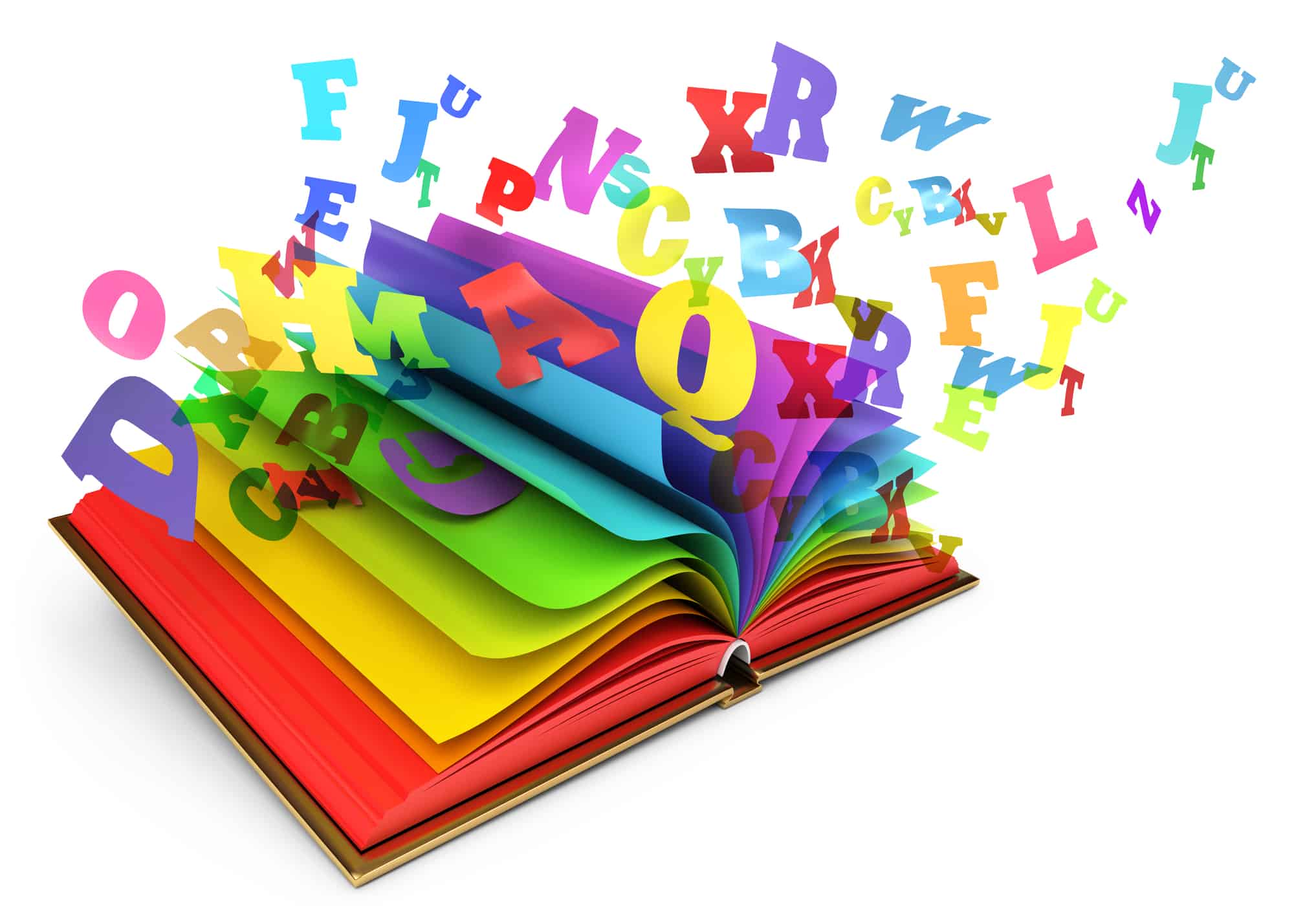 Books are fun! Reading to your kids every day will turn them into
early talkers
early readers
larger vocabularies
better focusing and concentration skills
better listening skills
If you want to raise brighter, smarter kids—you need to get them involved in three things: reading, music, and movement.
Children's books are the best. They take you to faraway places; allow you to vicariously participate in exciting adventures, overcome impossible feats, and live to tell the tale. Plus, good children's books always teach valuable lessons.
And, you can have all this for a mere $15-$20 (book) price tag!
Reading aloud was our sons' favorite time of the day and they particularly loved books that included food. Why? Well, who doesn't love the #1 American pastime…eating. So try combining reading and eating to create a memorable experience.
Read Books that Include Healthy Foods
Today, there is a HUGE emphasis on healthy eating for both adults and kids.
With obesity on the rise, we need to stop and evaluate what we're consuming and how we can make healthy lifestyle changes. Since kids learn by example, it's important that parents lead the way when making food choices.
One way we motivated our kids to eat more fruits and veggies was to read books to them that talked about these foods and involving them in the cooking and baking.
Here are a few of our favorite books with some fun cooking and baking ideas. Disclaimer…not all these food choices are perfectly healthy. However, I added some tips at the end for making foods healthier.
11 Children's Books that Teach Fun and Powerful Lessons
Synopsis:
This is a classic story of three hungry soldiers who outwit the greedy inhabitants of a village into providing them with a feast. The core of this tale is about sharing and giving. It's also about making soup. With your children, make a bowl of healthy, hearty soup.
Food Idea #1:
With your kids, "act" out the story and make stone soup
Find a favorite vegetable soup recipe (try this one)
Take your kids to the grocery store and have them pick out their favorite vegetable(s).
Read the book then make vegetable soup from the veggies you purchased.
Food Idea #2:
This takes more planning, but worth the effort
Plant a garden with your kids.
Get input from all family members on what to plant. Include the following: tomatoes, green peppers, green beans, and carrots because they are perfect ingredients for vegetable soup.
Make planting, weeding, watering and picking the veggies a family affair.
Before making the soup reread the book and do what these clever men did—make soup out of "stones."
Assign everyone a job: washing the veggies, peeling, cutting, measuring, dicing and combining ingredients
Teach your children how to read a recipe and use measuring cups and spoons
Discuss the health benefits of vegetables:
Vegetables have lots of nutrients (vitamins and minerals) and very few calories
Vegetables build the body
They are fat-free and cholesterol-free
They are heart-healthy, liver-healthy and lower the risk of cancer
5 Lessons Learned from these Activities:
the importance of eating veggies
planting a vegetable garden
how to read a recipe
how to understand fractions (you are measuring ingredients)
sharing
Studies show that kids who are involved in cooking (and planting) their food are more apt to try it and eat it.
Core Message of the Book: Sharing 
The core message of this book is sharing. So, share! Double the recipe and share your homemade soup with a neighborhood family. Or, better yet, invite a family to your house to share the soup. And explain to them how you combine reading aloud with healthy eating.
Here's another book about outwitting your opponent for food: Tops & Bottoms by Janet Stevens
Synopsis:
Four adventurous siblings—Peter, Susan, Edmund, and Lucy—step through a wardrobe door and into the land of Narnia, a land frozen in eternal winter and enslaved by the power of the White Witch. But when all hope is almost lost, the return of the Great Lion, Aslan, signals a great change . . . and a great sacrifice.
Food:
Edmund eats Turkish Delight given to him by the evil White Witch. After eating this magic food, Edmund loses all desire to help or be with his family. He can only think of his own selfish desires.
To help your children understand what "bad magic" food can do to a person, try this:
Food Idea #1:
Go to a candy store like Sees or Ethel M's.
Purchase ONE kind of chocolate that is uber sweet (like raspberry creams). In the book, Turkish Delight was sickeningly sweet, so you want something that will cause your kids to feel a bit "woozy" from sugar overload.
Pretend that these chocolates are "Turkish Delights." As you are reading the part in the book, pass around the chocolates for everyone to eat.
Eat the entire box while reading the book to understand why Edmund felt rather sick
7 Lessons Learned from these Activities:
Edmund ate so much of a "good" thing that he loses his good judgment.
You can't get full on things you don't need.
All else obtained, the emptiness remains. Meaning, you can eat all these chocolates, but the problem with sugar is after gorging yourself, you still feel empty because sugar is nothing but empty calories.
Lessons on the dangers of eating too much sugar:
(check out my blog on the negative effects of sugar on children)
Sugar is 8x more addictive than cocaine.
Sugar can cause food allergies
Sugar can contribute to eczema in children
Sugar can cause headaches and depression
Here is another book if you have a child who craves sugar: Sugar Monster by Michael Gordon
Synopsis:
This book is an all-time classic picture book. Believe it or not, it is sold somewhere in the world every 30 seconds! It's been said that "The very hungry caterpillar literally eats his way through the pages of the book—and right into your child's heart… Yes, this book is for toddlers, but when you're adding food, it works for older children, too.
Food Idea #1:
Put these foods that the caterpillar eats on your child's plate:
a strawberry
a piece of apple
a pear
a plum
a piece of cheese
As you read the story, each person takes a bite of the food. Talk about how each food helps the body:
Strawberries: help with memory, protects against liver cancer, high in vitamin C
Apples: listed as one of the top 10 food we should eat. They are loaded with antioxidants and can protect us against various cancers
Pears: high in fiber and potassium,
Plums: has more antioxidants than any other fruit
Cheese: a good source of protein
4 Lessons Learned from these Activities:
One of the reasons the caterpillar got sick was that he ate too much junk food such as the cake, ice cream cone, lollipop, cupcake, pizza, and cherry pie.
In order to feel better, he had to go back to eating something simple like the leaf. Simple foods often do the best things for our bodies.
The leaf would be like eating vegetables each day–they help us to feel better.
It's important to make good food choices that include plenty of fruits and vegetables. (check out my blog on the importance of veggies for kids)
Here's another book about making food choices: What's Going On Inside the Fridge? by Mrs. D.
Synopsis:
"Do you like green eggs and ham?" asks Sam-I-am in this Beginner Book by Dr. Seuss. In a house or with a mouse? In a boat or with a goat? On a train or in a tree? Sam keeps asking persistently.
This book is a Dr. Seuss favorite. Children love the rhyme and they love Sam-I-am who insists that this unusual treat is a delectable snack and can be eaten anywhere.
Food Idea #1: 
Dye some scrambled eggs green and have everyone try at least one bite.
Green-dyed eggs do not change the taste of the eggs, but we think the color changes the taste.
Cook another new food for dinner, and like the character in the story—every person needs to try at least one bite.
Learn more about the health benefits of eggs on my blog.
3 Lessons Learned from these Activities:
Sometimes we need to try something NEW.  It broadens our horizons and makes us think more creatively
It's difficult to get kids to eat something new. Seuss uses food that we don't associate with being green to emphasize that when a child tries a new food it can be unnerving and even a bit scary. So, be patient!
Experts tell us that in order for a child to embrace new foods, they need to be introduced to them from eight to eleven times.
Here's another book if you have a picky eater: Picky Eater by Michael Gordon
Synopsis:
If a hungry little mouse shows up on your doorstep, you might want to give him a cookie. And if you give him a cookie, he'll ask for a glass of milk. Next, he'll want to look in a mirror to make sure he doesn't have a milk mustache, and then he'll ask for a pair of scissors to give himself a trim…one thing leads to another in this "circular" charming tale.
Food Idea #1:
It is impossible to read this book without having a bag of chocolate chip cookies nearby to munch on.
Create a fun and memorable experience and dump the store-bought cookies and make your own chocolate chip cookies. Your children will forever associate this book with warm, chocolate memories!
Click here for my recipe for The Best Chocolate Chip Cookies Ever.
2 Lessons Learned from these Activities
The best time of the day is time spent with your kids–in this example, baking and reading!
In life, one thing leads to another and oftentimes leads you back to where you started from.
This author has also written other books associated with food: If You Give a Moose a Muffin, If You Give a Pig a Pancake, etc. They are great books to incorporate food.
Here's another book that includes cookies: We're Not Leaving Until We Get a Cookie! by Jim Burris
Books About Grandparents Cooking and Baking with Grandkids
The following two books, I talked about in earlier blogs. They are written by grandparents and both include cooking ideas you can do with your grandkids.
First, Violet Favero wrote the book, Sunday Dinner at Silly Yaya's. She includes a recipe for Greek Vinaigrette and talks about how she cooks Sunday dinner with her kids and grandkids. You can read all about the fun here.
Rick and Angela Blesi are authors of A Fun Day with Grandma. One of the illustrations shows grandma making cookies with her grandkids. If you decide you want to make chocolate chip cookies with your grandchildren, click here for the recipe:  best chocolate chip cookies ever. You can read more about their books here.

2 Tips for Baking with Healthy Ingredients
Sugar: Use organic sugar. You can get organic sugar at Costco. It is not pure white and the grains are larger, but it easily mixes with the other ingredients.
Flour: If your children have gluten issues, use Wheat Montana white flour. It's organic and can be purchased at Walmart. Gluten issues are caused by genetically modified wheat which has 40x more gluten. Note: Even people with celiac disease love this flour!
Reading aloud to your children is important and adding food to the quotient makes the experience 10x more memorable and fun!
This blog is part of my "Tidbits of Wisdom for Parents," YouTube video series. To access the video, click here.
Enjoy!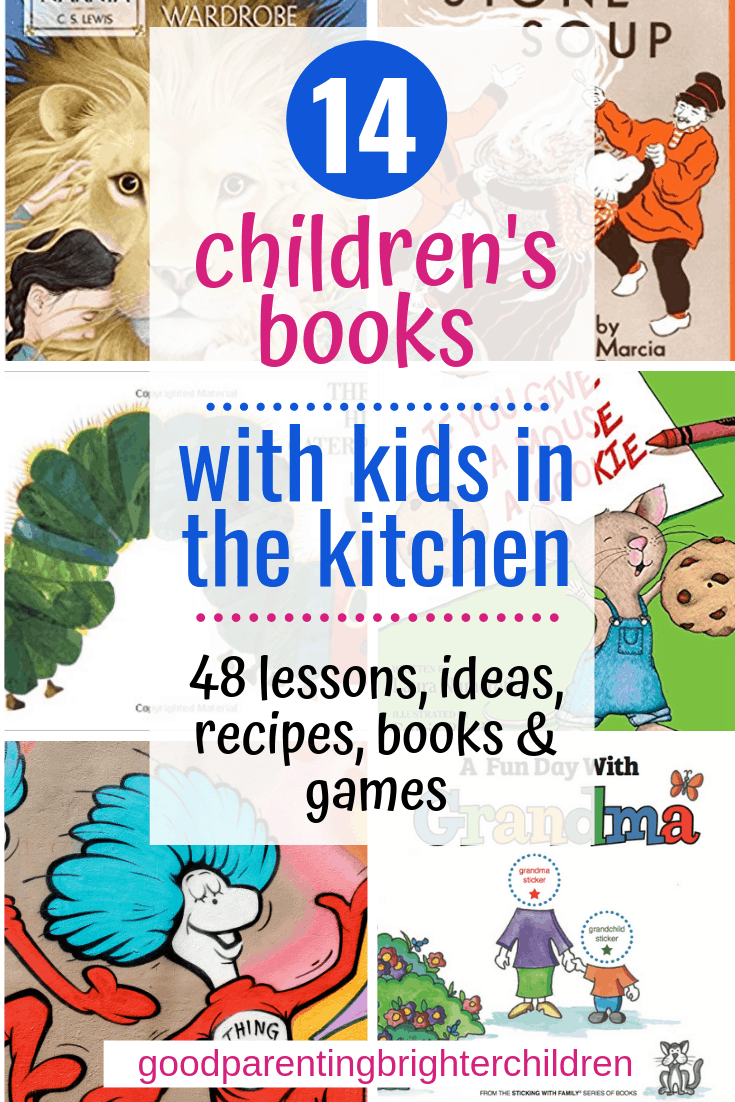 FAQ's
What we can learn from books?
Books open up a world of information to children, teens, and adults. When you read a book, you are gaining knowledge on every subject imaginable. From fiction, you can learn about people, attitudes, right/wrong, emotion and more. And when you read a non-fiction book, you can gain knowledge on every subject under the sun. The best way to learn knowledge that sticks is to read a book.
How do you teach hard work?
From actually doing hard work. Sometimes hard work is writing a paper; for others, it's mowing the lawn; running in a marathon; learning to ride a bike or getting along with other people. You can read about the virtues of hard work, but reading and doing is very different. Children learn by example; go after that task you're afraid of; do it until you master it and, in the process, you will learn hard work.