Inside: History shows and research confirms that a mother's role and influence is powerful! They can shape, encourage, and inspire their children to do and accomplish great things. Here are three influential mothers and how they are raising educated, talented, and service-oriented children.
A Mother's Role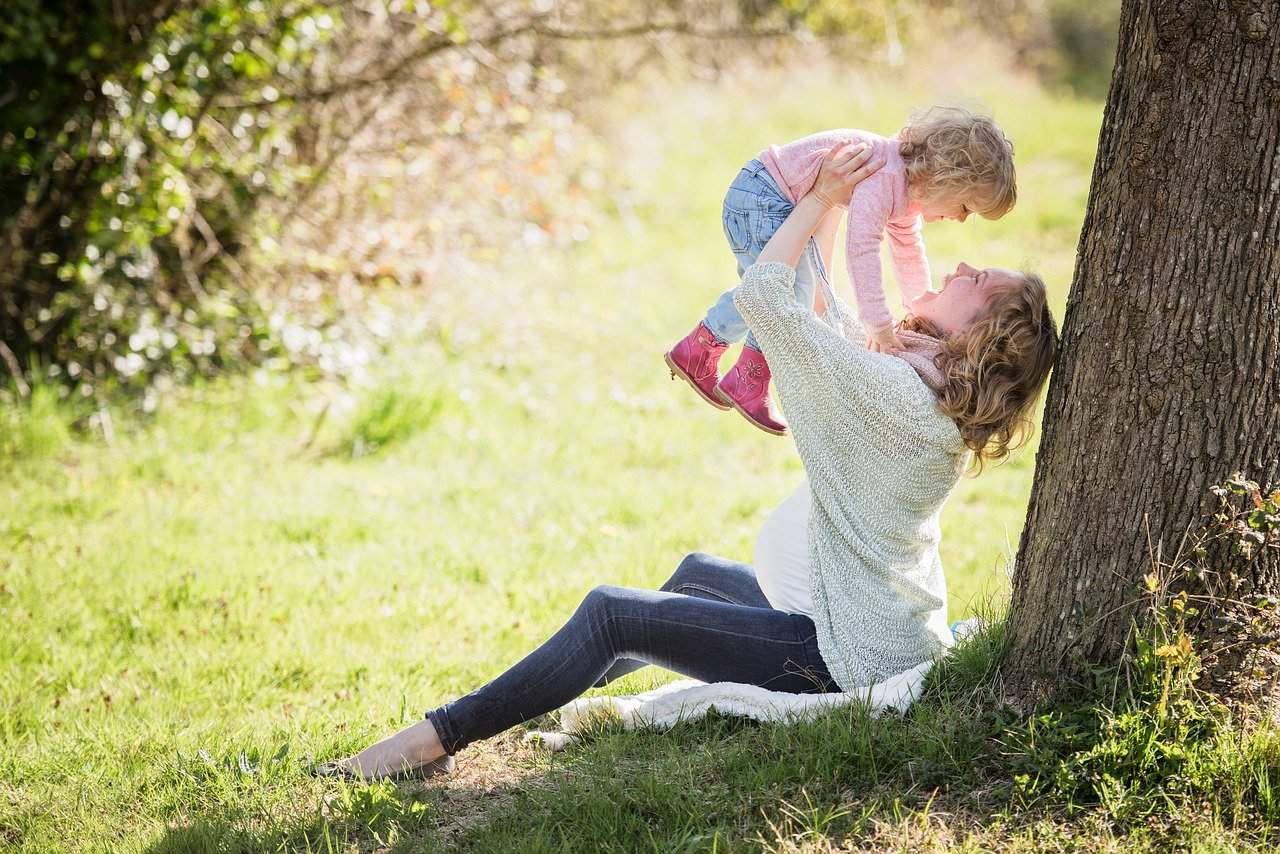 If someone were to ask you who are the most powerful, influential people in the world—who would you name? Presidents? Celebrities? Business, Political or Religious leaders?
Wrong…
If you said, "Mothers," go to the head of the class! You're right!
Moms…you're a major influencer when it comes to your kids. History shows that dedicated moms can have a powerful, lasting impact on their children. A mother's role is powerful!
A Mother's Role & Influence
Ever hear of Sarah Edwards? She was the wife of Jonathan Edwards, the fiery Congregationalist minister. She raised 11 children while her husband was preaching hell-fire-and-damnation. He became the "famous" person in the family, while Sarah was performing her motherly duties in the background.
It's usually moms working diligently behind the scenes, unnoticed, and unheralded who do the most influential and powerful work.
Sarah valued each of her children's individuality and intelligence. She wanted both her sons AND her daughters to be educated, to develop their talents, and give service to others.
She succeeded! Genealogical studies tracked down 1400 descendants of the Edwards family and found the following people nestled in the family tree:
13 college presidents
65 professors
100 lawyers
Dean of an outstanding law school
30 judges
66 physicians
Dean of a medical school
80 holders of public office
3 United States senators
Mayors of 3 large cities
Governors of 3 states
Vice President of the United States
Controller of the United States Treasury
Countless numbers who were successful in business and the arts
All of the Edwards family succeeded in becoming educated, developing talents, and serving others. Only two of 1400 were considered "black sheep," which testifies to the power of one woman who realized her influence as a mother.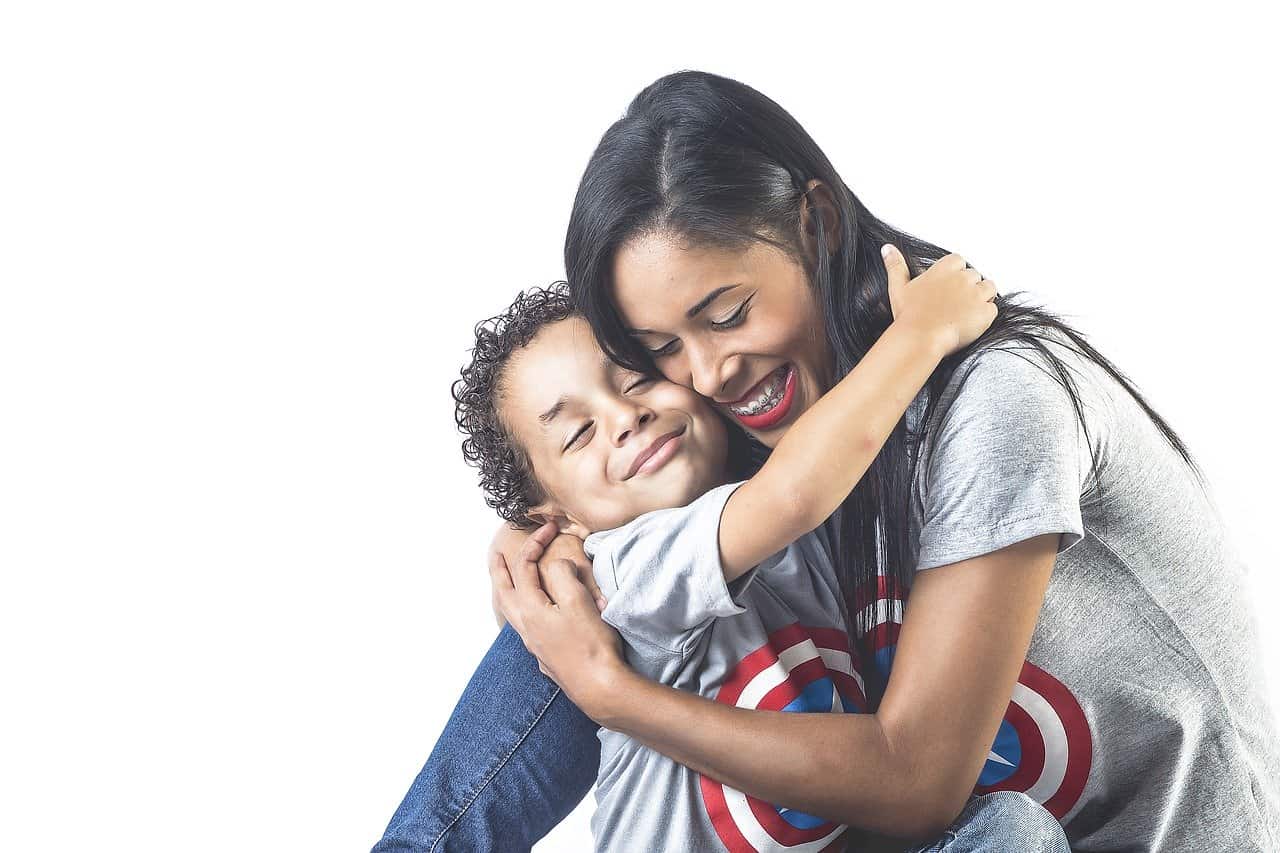 I interviewed three amazing mothers who, like Sarah Edwards have sacrificed much for their children. All three will attest to the fact that parenting is an ongoing process—full of rewards and pitfalls.
Each mother emphasized something different with their children: one the importance of education; another the importance of developing talents, and another the value of service within the family. Their stories will inspire you and give you ideas as you raise your own children.
Meet Jenny Oaks Baker, Cami Hoopes, and Diana Mareth.
A Mother's Role & Influence: Helping Children Develop Their Talents. Jenny Oaks Baker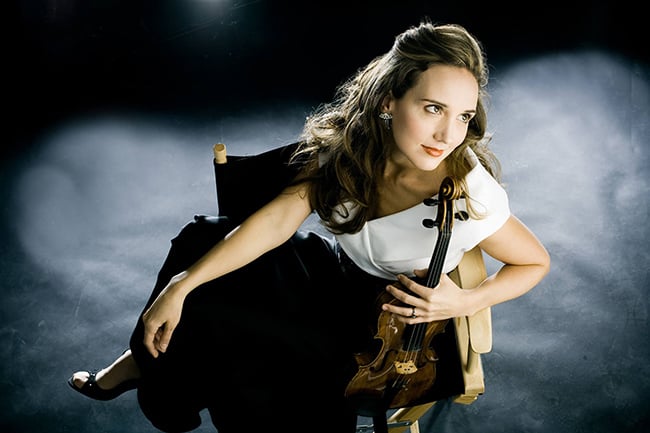 Have you ever wondered why some kids develop their talents while others start but never finish? There are many reasons, but the ones who succeed usually receive help from mom.
Yup! Mothers are usually the catalyst behind their children's successes. Kids practice because of their mothers, they take lessons because of their mothers, and they stick with it to the finish line because of their mothers.
What magical things did these mothers do?
Simple.
In the beginning, they sat with their children while they practiced; took them to their lessons or games, supported them at recitals, dramas, sports, debate, etc., and encouraged and praised them every step of the way.
Grammy-nominated violinist Jenny Oaks Baker of Salt Lake City, Utah had a mother who sat with her while she practiced the violin and encouraged her when it got tough.
This simple act of "mother presence" kept Jenny dedicated to her music and turned her into one of America's most accomplished classical violinists.
Because of her mother's influence, Jenny graduated from the Curtis Institute of Music in Philadelphia and received her master's degree from Juilliard School of Music in New York City. She has produced 14 albums and has performed all over the world. Her album, Wish Upon a Star: A Tribute to the Music of Walt Disney, earned her a nomination for the 54th Grammy Awards for Best Pop Instrumental Album.
Today, Jenny is raising four musically talented children of her own. How has she inspired and helped her own children? Doing the same things her mother did for her. Here are 7 ideas she suggests parents do to help their children develop their talents.
A Mother's Role: 7 Ways to Develop Your Child's Talents
Observe your child's gifts whether it is in music, sports, arts, drama, math, etc. Seek out the best teachers or coaches that can help him/her.
#2 Be involved
Be personally involved with your child's budding talent. If it's music, sit with them while they practice. If it's sports, stay, watch, and observe their practice or game. Be involved and be genuinely interested.
#3 Practicing
Make practicing mandatory. Practicing is hard. It requires mental, emotional, physical, and spiritual energy.
#4 Incentives
Find out what motivates your child and use that as an incentive. Jenny's mother and her teacher used competitions as incentives because she loved performing.
#5 Performances
Along with competitions, create performance opportunities at home, school or church. Jenny's mother invited kids from the neighborhood to hear her play. On a more exotic scale, Jenny's children perform with her at concerts all over the world. It's a huge motivator!
#6 Encouragement
Think of ways you can encourage your child. When developing talent, there will always be "bumpy" times where they will need to know that you are there to help, boost and reassure them.
#7 Make family relationships paramount
Prioritize family relationships. It's important to help your child develop their talents, but family comes first. For Jenny, it's always her children before music. It's always her husband before music.
Jenny concludes, "I owe a lot to my mother. She felt my talent was a gift from God and my responsibility was to work hard and to use my gift to draw people to God.  I'm teaching my children the same thing."
A Mother's Role & Influence: Teaching Children How to Serve. Cami Hoopes
Cami Hoopes of California is the mother of Cassidy, Julianna, Bella, and Cosette. They're beautiful, talented girls and each of them understands the importance of service.
How did they learn this? From their mother. Cami has taught her daughters some simple truths about service that we often forget.
Service is:
Never convenient
Never easy
Starts in the home
And is what fills the world with better human beings.
Despite that three of her four daughters have either physical or mental challenges, Cami found time to teach them about service.
Her oldest daughter, Cassidy suffers from severe digestive issues that demand a strict diet.
Cosette was diagnosed with craniopharyngioma, a benign brain tumor at age 5. It took 30 treatments of radiation to kill the tumor but it also destroyed her pituitary gland, compromised her thyroid, and left her with a loss of peripheral vision. She's been on daily medications and shots every day since she was 5-years old.
Bella was born with Downs syndrome. At 4 ½ months old, she had open-heart surgery to repair holes in her heart. She also has ADHD and celiac disease. Like many DS children, she has speech and learning issues. Recently, she had two hip replacement surgeries.
Instead of looking at these challenges as burdens, Cami and Tim have used them to teach their children about serving one another.
Here's Cami's advice to parents who want to teach their children about service.
3 Ways to Teach Your Child to Serve
#1: Service Starts in the Home…
Teach your children to help and support each other. If you want them to be close, they need to serve one another.
Bella had difficulties with speech and language so the sisters all learned American Sign Language so they could communicate with her.
Cassidy and Bella have to be on a special gluten-free diet, so all the siblings agreed it would easier if the whole family went on the diet together.
When Bella was little she was a flight risk making it difficult for the family to go on vacations. Their priority was to keep her safe so they stuck close to home and created fun activities. The focus of vacations was not visiting exotic places; it was being together as a family.
#2: Serve with Compassion…
All children need the compassion of family members; particularly special needs kids. When siblings are supportive of the needs of a brother or sister, something magical happens… they spread this kindness to people beyond the family circle. They are concerned about and want to help others. This simple act can have a powerful impact on neighborhoods, schools, and communities.
The sisters' involvement with raising Bella has taught them to be more compassionate, tender-hearted, and accepting of others. They are the first to reach out to the child on the playground who is all alone or ostracized by their peers. They are the first to help the child being bullied at school. And they are the first to volunteer to give service both at school and church.
#3: Serve by Helping Others to Reach Their Potential…
Even if your children have mental or physical challenges, help them make goals, develop talents, and reach their potential…with the support of family.
The Hoopes girls support each other with homework and have helped each other to excel in sports, dance, and music.
Despite having DS, Bella has developed talents because of strong family support. She loves music and her sisters taught her how to download selections to her iPod and to work the computer.
Cami says, "The physical challenges that Cassidy and Cosette face have taught our family about healthy eating.
Bella has shaped and changed all of us. I came from a family that emphasized perfection and God gave me Bella to help me accept and find beauty in imperfection. Our life with Bella is not worse–it's different. Because of Bella, we're more complete human beings. She's helped us to be optimistic when surrounded by difficulties. 
And it's the challenges we've faced that have taught us how to serve and cherish one another."
A Mother's Role & Influence: Making Education a Priority. Diana Mareth
Diana Mareth of Austin, Texas is the mother of five children. Education has always been a top priority in the Mareth household. Diana was a college instructor (taught English) and her husband a professor (math and computer science). They wanted all their children to graduate from college.
Here are Diana's "Top 11" suggestions for instilling within your children a love of learning and education
11 Ways to Teach Your Children the Importance of Education
Start reading to your children at an early age. Include a variety of books such as science, math, nature, fiction, and fairy tales. As they get older, discuss the books you are reading. Asking them "why," "how," and "what next," fosters critical thinking skills.
#2 Educational Gifts
For Christmas make one of the gifts educational. One of their sons expressed an interest in medicine so they purchased medical charts to hang in his room. He later became a medical doctor.
Purchase blocks, Legos, Lincoln logs, Magna-Tiles for your children to create things. Diana had a difficult time finding wooden blocks so her husband cut, stained and made a large set of blocks for their kids. One of their sons loved creating things with these blocks and toys. He later earned his master's degree in engineering
Play board and math games with your kids and put together jigsaw puzzles.
Provide private music lessons. Kids involved with music lessons do better in school. Their kids learned piano, organ, French horn, guitar, and oboe and were members of the school band.
#6 Educational Support & a Love for Learning New Things
Support your kids in all their school activities as well as their homework. If they need help—be that person who helps them. As you do this, you will instill within them a love for learning new things.
#7 Education Field Trips
Go on education field trips as a family. If there is something your kids are interested in, visit places that support their interests thereby making learning come alive.
#8 Own pets
Kids need pets. It's an educational experience. It teaches them caring for something, ownership and being responsible—all qualities needed for success in college.
Monitor the amount of time your kids spend on television, computers, cellphones, iPads. These devices do not make kids smarter—they dumb down their intellect and creativity.
#10 Education Conversations
Talk to your kids about education. Let them know that higher education is a priority and something that will benefit them their entire lives.
#11 College Savings
Let your children know you are saving for their college education and that it's important to do their best in school. Diana and Bill set-up an education account for each child. Their paternal grandparents also contributed to.
Prioritizing Education Pays Off
Diana and Bill's involvement paid off. All five of their children were one of the top 10 students in their high school graduating classes. All five are college graduates. Between their 5 children are doctors, chemical engineers, mathematicians, accountants, and teachers.
Diana concludes: While raising our kids, I went back to college for my master's degree. I wanted them to understand that learning is an ongoing lifelong pursuit. And that it's an important way to bring happiness, creativity, and joy into their lives. 
A Mother's Role as Powerful Influencers
As a mother, you are a powerful influencer. You can shape and mold your children and help them to develop their talents; teach them to serve and emphasize the importance of education.
Please share the #1 value, talent, etc., that you emphasized in your home with your children.


Want to remember this post? Post, "How to Be That Mother Who Makes a Powerful Difference" to your favorite Pinterest board