Inside: Here is a way to introduce your children to the fascinating world of the kitchen…an easy-peasy recipe for the best breakfast yogurt ever! Made from good quality yogurt and lots of fresh berries, it's as easy for your kids to make as 1-2-3. And check out the 8 ways yogurt helps your children and teens stay healthy and well!
Best Breakfast Yogurt 

Have you ever made yogurt with your kids or grandkids? It's easy to make and there are yogurt machines that make it even easier. There are many good quality yogurts to purchase and then add nutritious fruits, etc., to make it a complete breakfast or snack for your kids or grandkids.
Gather your kids/grandkids in the kitchen and make this easy-peasy yogurt recipe. It's nutritious, delicious, and just plain fun to make! Our family calls it our "breakfast yogurt."
NOTE: You can purchase yogurt with fruit already in it. However, there are a lot of hidden sugars in those kinds of yogurts (read the labels). My recipe has NO hidden sugars—just plain yogurt with fresh fruit.
Last, yogurt is a food that is very easy for children to digest because it is fermented milk and acts as a probiotic in the gut. If you want to read more about kids and digestion, check out my blog on digestion. 
The Best Breakfast Yogurt: A Fun Activity for Kids in the Kitchen

If your kids are just starting out learning in the kitchen, this is a very easy recipe for them to start with and requires minimal help from mom or dad.
Best Breakfast Yogurt Recipe: Healthy Smart Kids in the Kitchen
This is a delicious breakfast yogurt. Don't just serve it for breakfast-- it can be eaten for any meal or snack during the day.
Author:
Good Parenting Brighter Children
Ingredients
2-3 cups of your favorite PLAIN whole-fat yogurt
A combination of fresh fruit: strawberries, blackberries, raspberries, peaches, blueberries
Optional: crushed nuts, seeds, or granola
Instructions
In a blender, coarsely chop 2 cups strawberries or other fruits
Add 2-3 cups of yogurt
Pulse the mixture until blended. Be careful with this step. You want the yogurt to have a nice thick consistency, but if you blend it to death, you will end up with a very soupy mixture. Another option is mixing the fruit and yogurt in a bowl by hand.
Spoon into bowls
Sprinkle the other fruits on top: blackberries, raspberries, peaches, and blueberries. If you want, you can also sprinkle granola on top or nuts and seeds.
Notes
Try Mountain High, Dannon, or Stonybrook Farms yogurt. You can also add some of the thicker Greek yogurts like Fage. Your child's brain is 90% fat and yogurt provides a good fat for your brain so purchase whole-fat yogurt only.
Fun Option:
Mix part of the yogurt with the fruit in the blender. The other yogurt, leave as is. In a tall glass, layer the "colored" fruit yogurt with plain yogurt. Finish with a strawberry or other berry on top.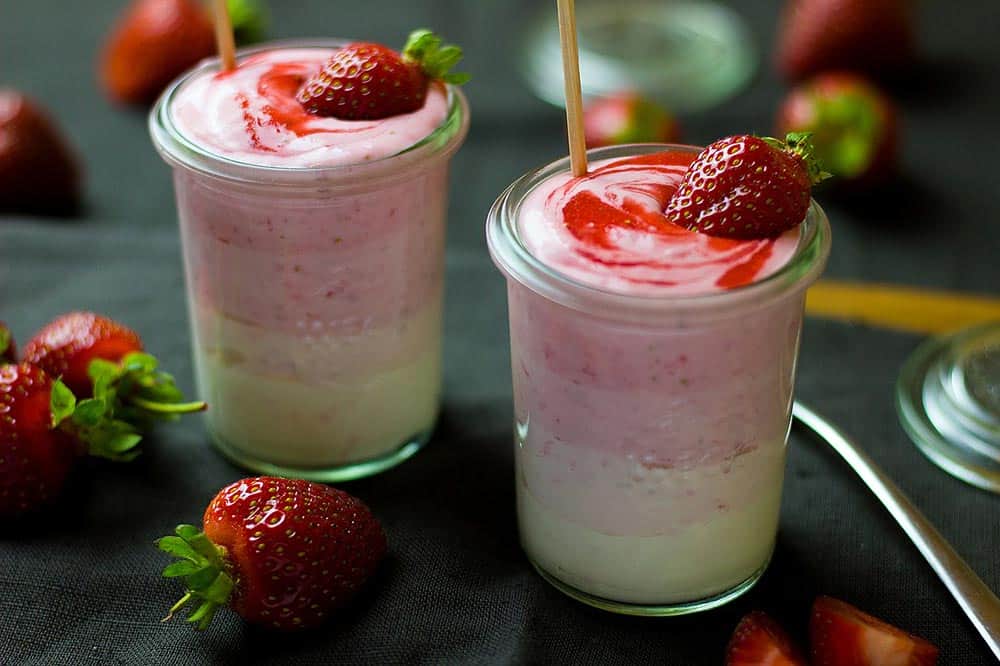 Homemade Yogurt
You can also make homemade yogurt with your kids/grandkids. Here's an easy, straightforward recipe. However, instead of doing directions #5 & 6, you can use a yogurt machine (see below).
Homemade Yogurt From Scratch: Healthy Smart Kids in the Kitchen
This is a recipe for homemade yogurt. There are many good quality yogurts on the market, but for an added experience for your child--try making this homemade yogurt.
Author:
Good Parenting Brighter Children
Ingredients
Ingredients
1-quart whole milk (use non-homogenized milk only)
½ cup plain yogurt. This should be high-quality yogurt
Candy thermometer
Instructions
Heat the milk to 180 degrees (use a candy thermometer)
Cool the milk to 110 degrees (use a candy thermometer)
When the milk has cooled to 110 degrees, stir in the ½ cup yogurt
Pour in a glass, enamel, or stainless steel container (or use a yogurt maker)
Cover the container and place it in a warm oven: 150 degrees; overnight
In the morning, transfer the mixture to the refrigerator
Use paper towels to remove any whey that comes out of the yogurt
The end result will probably be thinner than most store-bought yogurts


This section gives additional ideas for parents and kids while working in the kitchen together. It also helps kids understand the nutritional benefits of certain foods.
Here are 8 reasons you want to add yogurt to your kids' diets. Also, included are different jobs for your healthy smart kids in the kitchen!
Tip #1: Divide & Conquer: Kids Helping in the Kitchen
Here are 6 jobs needed to make the breakfast yogurt. Give each of your children an assignment. This breakdown is for store-bought yogurt
Gather all the ingredients together: yogurt, fruit, granola, etc
Assemble together the blender, spoons, spatula, and bowls
Wash, measure, and chop the strawberries in the blender
Measure the yogurt and put it in the blender. Carefully blend with the strawberries
Wash and prepare the other fruits and granola for serving
Pour the yogurt into each family member's bowl. Each person can put their own additional fruits, etc.
Jobs can actually start in the grocery store—take your kids to the store; teach them to read labels and compare/contrast costs.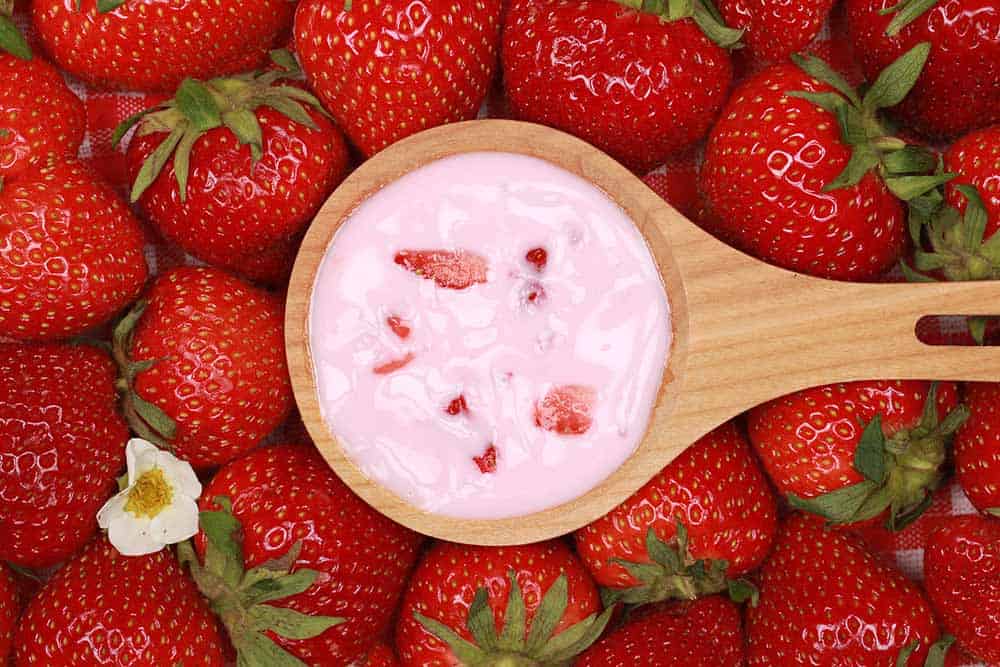 Tip #2: Yogurt and Your Children's Allergies
Do your kids suffer from allergies? If so, yogurt just may help! Researchers have found that children can beat their allergies by taking lactobacillus acidophilus. This is the friendly bacteria found in yogurt. One published study showed that many allergic children were deficient in these bacteria and after taking Lactobacillus acidophilus as a supplement, their allergies were corrected 
Because this bacterium is found abundantly in yogurt; having your kids with allergies eat a good quality yogurt each day just may be the answer to tame those allergy issues!
Tip #3: Makes Digestion Easier for Kids
Yogurt is fermented milk. The fermentation process breaks down casein, a very difficult-to-digest protein found in milk, and is responsible for why a lot of kids have difficulty drinking milk. Fermentation restores the lactase enzyme which is destroyed when milk is pasteurized. This enzyme is important because it helps digest lactose or milk sugar and helps the body absorb calcium and other minerals. Read more about kids and digestion here.
Tip #4: Builds Your Child's Immune System
Eating yogurt increases your child's immune system by increasing the NK (natural killer) cells. It also increases antibodies when your child gets infections. Because of this, it is considered one of the healthiest foods in the world for kids!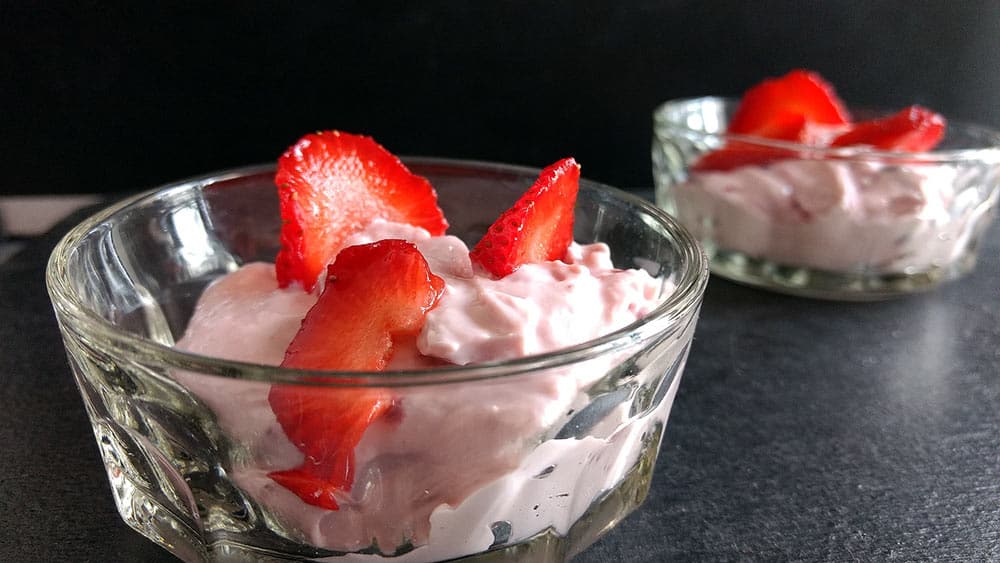 Tip #5: Kids & Yogurt: Bone Loss & Cholesterol
Research shows that when a child regularly consumes fermented dairy products such as yogurt, it lowers cholesterol and protects against bone loss. Kids' cholesterol is on the rise and is associated with too much fast food consumption. The fermentation process with yogurt also increases both Vitamin B and vitamin C content.
Tip #6: Yogurt Helps Guard Against Infectious Diseases in Kids
When your children eat yogurt, it provides important beneficial bacteria and lactic acid to the digestive tract. These are friendly bacteria needed by the gut to guard against infectious illnesses and help digest all the food your child consumes.
Tip #7: Buying the Best Yogurt: LAC Seal

There are many different yogurts available for purchase and they are not created equal. In order to be nutritiously beneficial for your kids, it MUST have live cultures in it. The National Yogurt Association (NYA) has developed a "Live and Active Cultures" (LAC) seal to identify yogurt that contains these important live cultures. If a label just says, "made with active cultures," it doesn't mean it's the same as yogurt with the LAC label. All yogurt starts with active cultures but must have them after processing.
The LAC label means the yogurt contains at least 100 million cultures per gram of yogurt. Many brands can have live bacteria but may not have the label. Two brands that do are Stonybrook Farms and Dannon.
Tip #8: Teens Want it Straight!
Teens today do not want their parents putting food in front of them and saying, "Here eat this—it's healthy." It doesn't cut it with teens. They want to know why. Use this information and help your kids (especially teens) become powerfully informed. If they understand why yogurt is such a healthy food, it will motivate them to eat it more often.
Books About Yogurt for Healthy Smart Kids in the Kitchen

Last, here are a couple of books that will give you additional information on "why" you and your kids need to eat yogurt:


Have you ever made yogurt with your kids? Do you have a favorite recipe or any tips you would suggest? Please comment in the section below!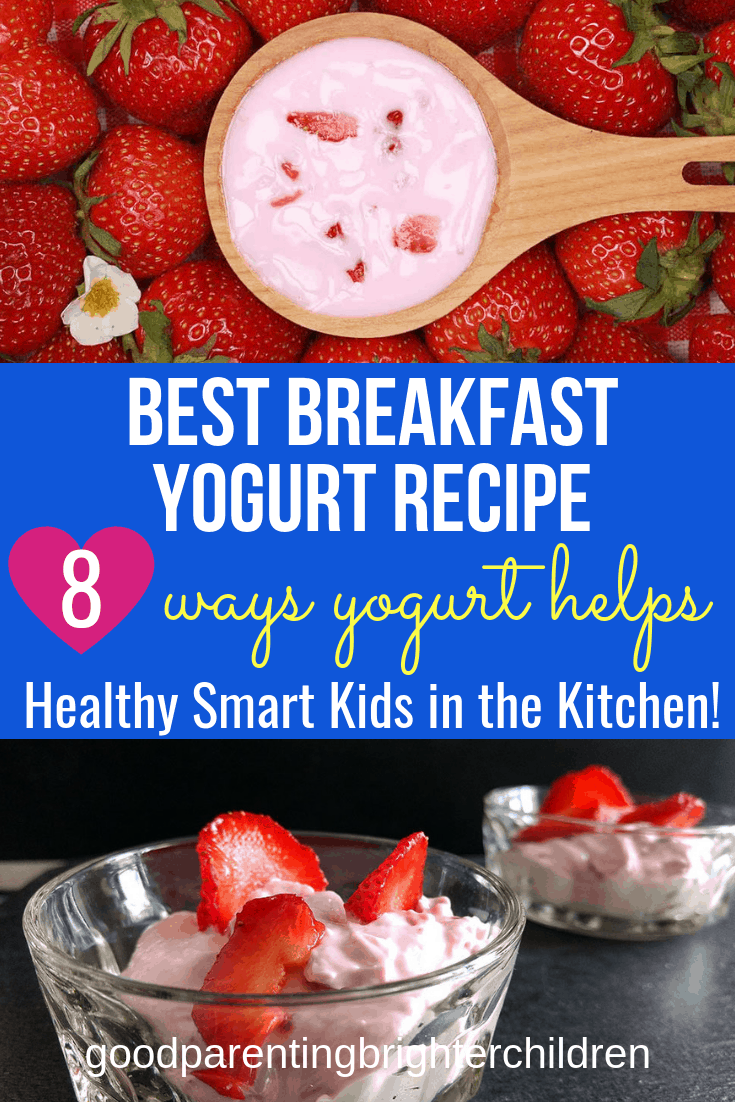 FAQ's
Is it okay to eat yogurt for breakfast?
Yes. Yogurt is an excellent food that can be eaten for any meal–breakfast, lunch, dinner, and even as a snack. Purchase plain yogurt and add fresh fruit to it such as strawberries, blueberries, or raspberries. Avoid buying yogurt with fruit–it's nothing more than sugary jam. Make your breakfast a healthy start to your day with plain yogurt and fresh fruit
Is Greek yogurt good for breakfast?
Greek yogurt is an excellent yogurt that is lower in sugar; has the whey removed; is thicker than regular yogurt and has a tart taste. Like all yogurt, it contains calcium for bone health; natural probiotics for gut health; vitamin B12 for sustained energy, and iodine to support the thyroid. When you think of yogurt, think of fermented milk. The fermentation process breaks down casein, a difficult protein to digest. Fermentation restores the lactase enzyme which is destroyed when milk is pasteurized. This enzyme is important because it helps digest lactose or milk sugar and helps the body absorb calcium, vitamins, and other minerals.
What goes with yogurt for breakfast?
Fresh fruit is always a healthy addition when eating yogurt for breakfast. Or sprinkle granola on your yogurt or add a piece of healthy toast.
Is a banana and yogurt for breakfast?
Yes, a banana with yogurt is an incredibly healthy way to start your day. Yogurt is easy to digest; it contains protein for sustained energy and calcium for bone health. Bananas are amazingly healthy! Compared to apples, bananas have 4x the protein; 2x the complex carbs, 5x the vitamin A and iron. They help with frazzled nerves, constipation, energy, depression, brainpower, and heartburn. Bananas and yogurt for breakfast are a winning combination.