Inside: Math in music is why children who take music lessons and listen to classical music oftentimes do better in math class. Here is why the patterns found in classical music, math and gothic cathedrals are similar.
Math in Music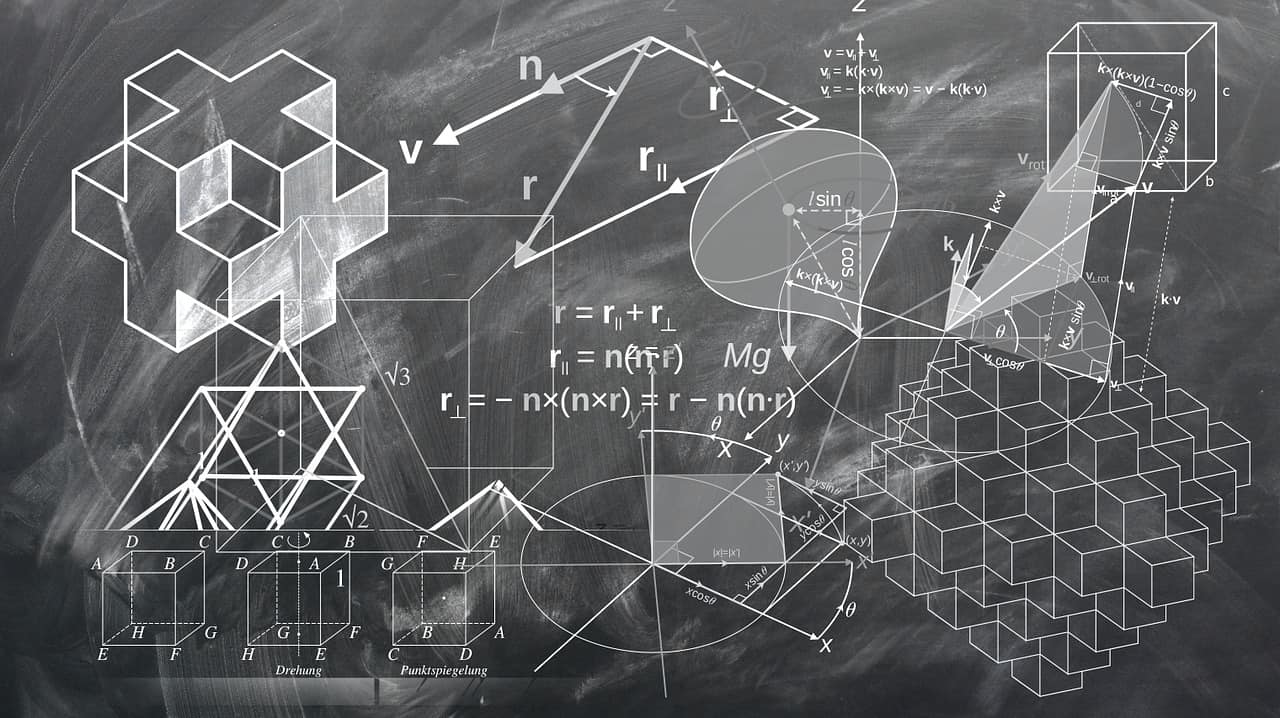 Have you ever wondered about all the math in music? And why the structure and patterns found in classical music (as opposed to other genres of music) builds the brain and helps make children smarter? Music studies dating back to the 1800s show that classical music builds and strengthens the brain. Sadly, studies conducted on other genres of music do not show the same brain-building power.
Math in Music: Significance of Patterns
To help you understand why classical music builds the brain, it's important to understand the significance of patterns.
Patterns are found throughout the universe and in the functions of our bodies. We see patterns in:
the frequency of the lunar eclipses
in the changing of the seasons
sunspots
tree rings
in our heartbeats
hormonal cycles
brain waves
Simply put, just about everything in life has connecting patterns.
Likewise, music has been defined as an ordered pattern of sounds. The structural patterns found in music and math are similar, in fact, so similar that the Pythagoreans considered music one of the four branches of mathematics. In the 6th century BC, Pythagoras said, "There is geometry in the humming of the strings. there is music in the spacing of the spheres." Many music researchers believe that when looking at music it is a mathematical production.
Many of the great composers enjoyed math and understood its pattern relationship to music. Bach loved the mathematical structure, patterns, and order, which can be observed most readily in his music. It comes as no surprise that the first music to be put on the computer (an orderly structured device) was the mathematical music of Bach.
Mozart also loved math. Just before his sixth birthday, he discovered math and "suddenly the house erupted with figures scribbled on every bit of space–walls, floors, tables, and chairs."
Interestingly, people who research and study music refer to Mozart's music as a "science," and describe his music as "architectural" because it is built around the same mathematical proportions and elemental structure laws as are found in famous cathedrals.
Let me explain…
Math in Music, Architecture, and Cathedrals
It's a simple matter of understanding what classical music and gothic cathedrals have in common…
Try this architectural comparison with your children:
Go outside.
Stand in front of your home, apartment building, or condominium
Notice the structure of your home
Take note of the design of your home
Notice the architectural shapes that go into making your home
Do you see squares, rectangles, a couple of triangles, and maybe an oval or round shape?
If you look at the mathematical proportions or elemental structure of your home (or any building in your city or neighborhood), it can be compared to any musical structure that would be found in jazz, rock' n' roll, or new age music. But it can't be compared to classical music. Classical music has a much more complicated structure than a few simple shapes making up your home would illustrate.
Math in Music: A Complicated Architectural Structure
In order to understand the architectural structure of classical music, you need to think of the Gothic cathedrals of Europe. Think of the Rheims Cathedral or the Cathedral of Notre Dame. Pretend you are standing in front of one of these gothic-style buildings.  Look at just one square foot. Notice:
The structure

The intricacies, the details, the complexities of the patterns

Compare the multifaceted and complicated architectural structure to the simple structure of your home
The complex mathematical proportions and elemental structure of Gothic cathedrals represent classical music. 
Like these cathedrals, classical music is intricate, detailed, complex, and filled with multifaceted patterns and complicated architectural structures.
It is the complexity and intricacy found in the structure of classical music that strengthens the neural processes of our brains.
No wonder when you or your children listen to classical music or learn to play a musical instrument that all areas of the brain—left, right, front, back, top, and bottom portions light up and are exercised. The intricate and complex structure of classical music is what builds and strengthens children's brains!
Suggestions:
#1: Listen to Classical Music Every Day
Make it a goal to have your children listen to at least 30 minutes of classical music each day. They can listen to this music on their way to school, while they are studying or doing chores, etc. Check out Mozart's Piano Sonata in D for Two Pianos––it's a favorite for stimulating and exercising the brain. To learn more about why listening to classical music will build the brain and help with math, memory, and learning, check out my other blogs:
Math in Music: Learning a Musical Instrument = Kids Who Are Better at Math
In 1994, a groundbreaking study found that music can increase spatial-temporal reasoning which is the ability to perceive the visual world accurately and form detailed pictures of objects. It's being able to recognize, compare, and find relationships among patterns in the minds-eye–which corresponds to understanding higher levels of math.
Drs. Gordon Shaw and Frances Rauscher, scientists at the University of California at Irvine conducted experiments showing a link between spatial reasoning and music. Over a period of months of giving children keyboard lessons, there were increases in their spatial-temporal reasoning skills. Eventually, the scientists showed up to a 127% increase in spatial-temporal reasoning, fractions, and proportional math and a 100% increase in overall math skills of children exposed to keyboard lessons.
Why is spatial reasoning important? Children with strong spatial and reasoning skills are good at more abstract advanced mathematics and have a greater understanding of science–all skills needed for the 21st century.
In 2003, a study with 31 children found that those children who received keyboard instruction for 2 years beginning at age 3 continued to score higher on spatial-temporal and arithmetic tasks two years after the instruction was terminated.
Other studies show that students involved in orchestra or band during their middle school and high school years performed better in math in grade twelve. The results were even more significant when comparing students from low-income families. Students who were involved in orchestra or band were 2x more likely to perform at the highest levels in math as their peers who were not involved in music.
Confirming the relationship between music and math, neurologist Martha B. Denckla, MD said, Music and mathematics and very similar in that both are par excellence–when performed well–duets between two sides of the brain.
Suggestions: 
#1: Enroll Your Child in Music Lessons
Enroll your children in music lessons. Learning a musical instrument will exercise the visual, auditory, and motor areas of the brain as well as developing and strengthening the spatial areas of the brain which means your child will be better at math. When learning a musical instrument, children also learn
fractions
ratios
pattern relationships
sequencing
repetitions
how to count the correct beats in a measure
identify patterns and repetitions of a musical theme
understand different forms of music (rondo, etc)
Simply put, learning a musical instrument strengthens understanding of certain math concepts. Dr. Frances Rauscher advises: It's important to involve children in music, and the more the better. If you can't afford music lessons, get them a simple keyboard. If you can't afford a keyboard, sing to them!
Children involved in music lessons are not only smarter–they also learn invaluable lessons of teamwork skills, discipline, and responsibility, etc., at the same time.
Refer to the Resource Section of my book, Good Music Brighter Children for music CD examples or the Resource Section of my blog.  Music is the best aerobic exercise you can give your child's brain!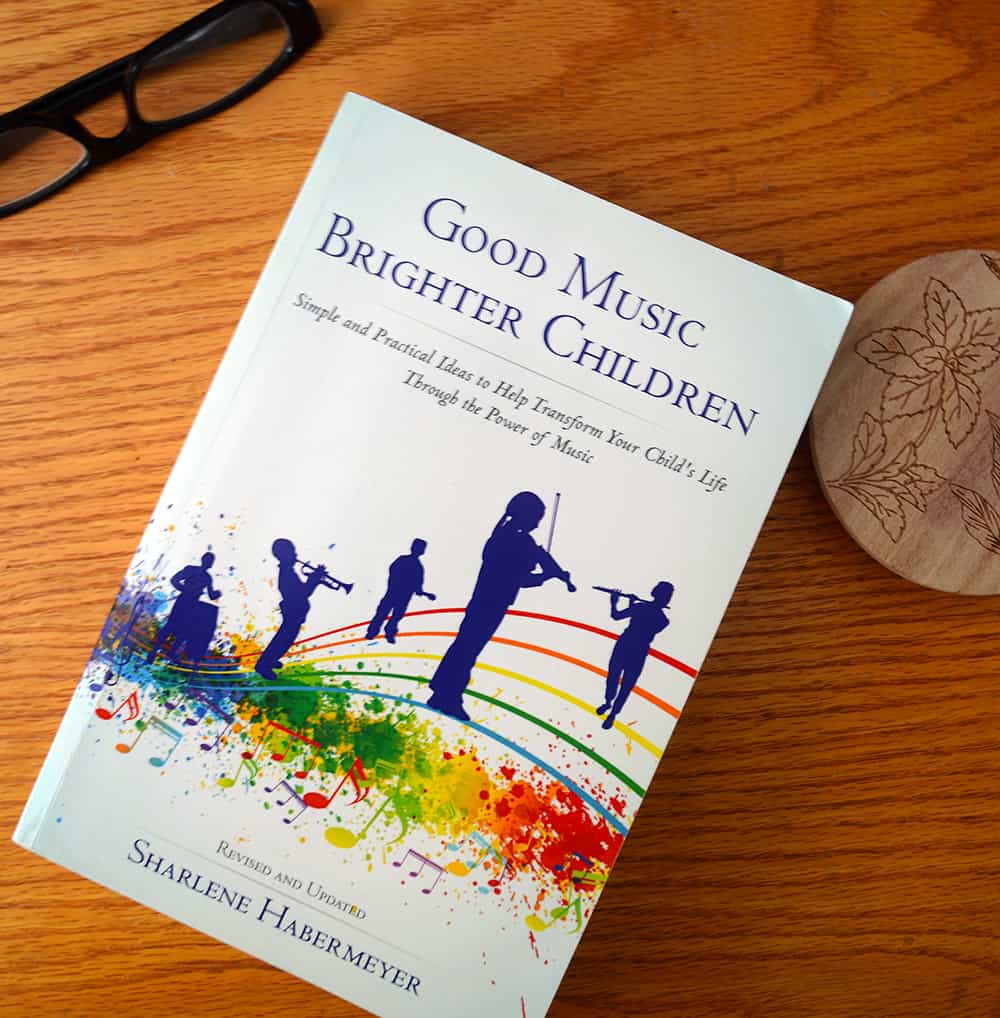 Have any of you had positive experiences using classical music to listen to each day? Do you have your children enrolled in music lessons?  Do your children who play a musical instrument–do they also enjoy math? Please share with us your experiences in the comment section below.